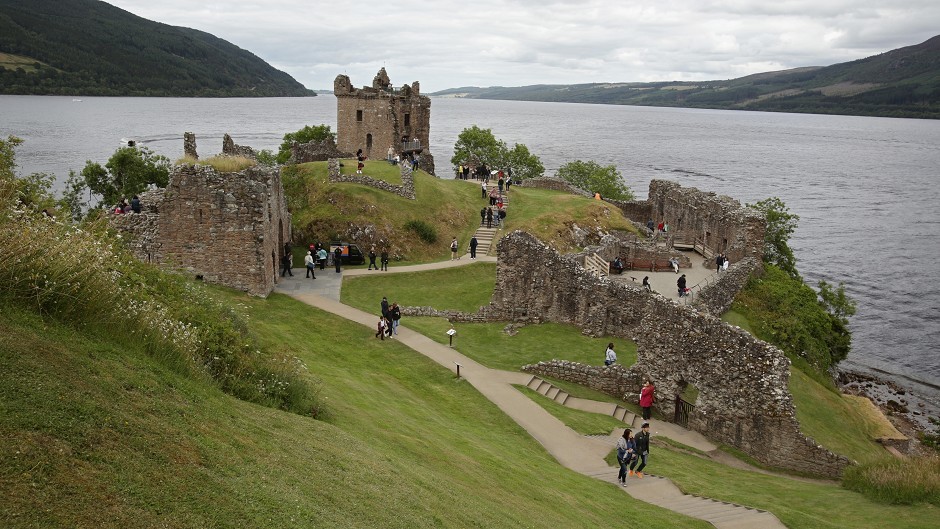 Hundreds are expected to attend a massive open-air worship session on the shores of Loch Ness this Sunday.
And in an unusual twist, some 250 of the congregation will be arriving by boat to the event, which will take place at the world-famous Urquhart Castle.
The Free Church of Scotland worship session has been organised by the three Drumnadrochit churches, beginning at 7pm on Sunday evening.
This year the praise will be led by the Alex MacDonald Band, supported by a local choir and musicians.
Those arriving by boat will be brought to the castle jetty by Jacobite Cruises, with around 100 of the boat party made up of members of youth groups.
Rev Dr John Ross, minister of Glenurquhart and Fort Augustus Free Church, said: "Helpers from the three local churches have been busily going around the village delivering invitations to Picnic and Praise at every home, bed and breakfast and guest house.
"They report a warm reception and high degree of interest.
"Outdoor events in Scotland are always a high risk strategy and this year with its very changeable weather."
Dr Ross added: "In anticipation of a larger attendance than previously we have negotiated with a local land owner over-flow car parking.
"The past practice has been to conclude the event with the pipes being played from the ruined ramparts of the castle.
"This year we have two young brothers, Thomas and Alistair Maclean. Recently, Thomas came first in the Under 15 Piobaireachd in the Inverness Highland Games piping competition.
"The organisers want to assure our visitors of a very warm welcome wherever they come from and they hope the event will prove to be a spiritually uplifting experience."
Alex MacDonald added: "We'll be doing a selection of my songs in the hour and a quarter.
"They range from songs of personal testimony to tributes to people like the late Douglas MacMillan and my father and songs simply looking at common human experiences from a Christian perspective.
"We're really looking forward to Picnic and Praise by Loch Ness.
"It's the first open air show we've done, so hope the rain and midges keep away."
It is the third time that the church has held a worship near the loch, with previous events attracting around 450 people.