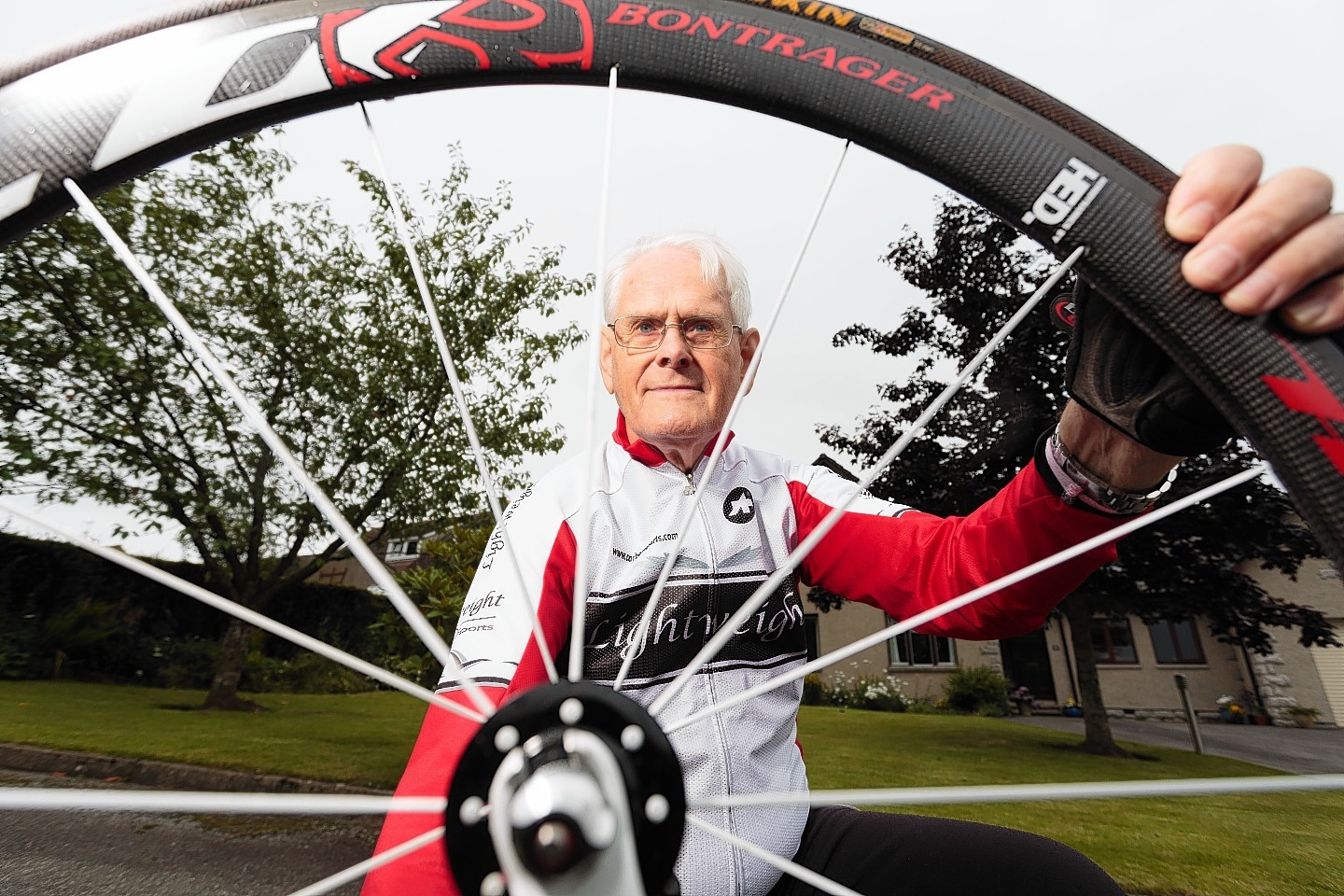 A retired minister has completed an impressive 577-mile fundraising cycle round the north of Scotland – at the age of 79.
Phillip Clarke cycled along the North Coast 500 route which has just been named one of the best coastal drives in the world.
His two-wheeled adventure took him from Inverness across to the west Highlands, through the mountains of the Applecross Peninsula to Durness then over to John O'Groats where he peddled back to his home in Inverurie.
On one of the first legs of his journey, he battled torrential rain and sleet cycling up the Bealach na Ba Road, the steepest mountain pass in Britain and one of the most challenging cycles in the UK.
And at one point the adventurous pensioner carried on cycling with one leg on a two-day, 73-mile stretch after pulling a muscle in the other.
Mr Clarke set out to raise money for a cardiac rehabilitation charity which helped his 76-year-old wife Helen recover from a heart attack she suffered nine years ago.
He said: "I've done one day of cycling to raise money for another charity a few years ago.
"It certainly took it out of me at my age – the hills around the Highlands and the west coast are quite serious.
"I made my own rules that I would never get off and push but I could stop as many times as I liked on each hill to admire the view."
Mr Clarke made the journey in stages varying between 25 and 60-miles.
He only took up cycling 10 years ago because difficulties with his shoulders stopped him going on mountaineering trips.
He said: "I've got problems with my knees and hips but the rotary action of cycling is not much of a problem whereas with walking I cannot walk much beyond a mile without some discomfort.
"The doctors told me recently to think about doing no more than 30 miles a day, but I was thinking this was wishful thinking on the doctor's part."
The challenge raised £1,000 for the Grampian Cardiac Rehabilitation Association set up to encourage cardiac patients to adopting a healthy lifestyle.
He called his fundraiser Cycling up Everest in Scotland because he pedalled his bicycle up a total of 30,000 feet – the equivalent of the height of the world's tallest mountain.
Yesterday, chairman of the Grampian Cardiac Rehabilitation Association, Robert Paton, said: "GCRA are a small charity in Grampian who are running exercise classes for people with long term health conditions.
"Philip is a keen cyclist and decided that he would cycle round Scotland – and effectively climb Everest for us.
"It's a tremendous effort, we really are very appreciative of it. The man is 79 years of age and it boggles the mind to think that someone could do that.
"We are very proud of him."