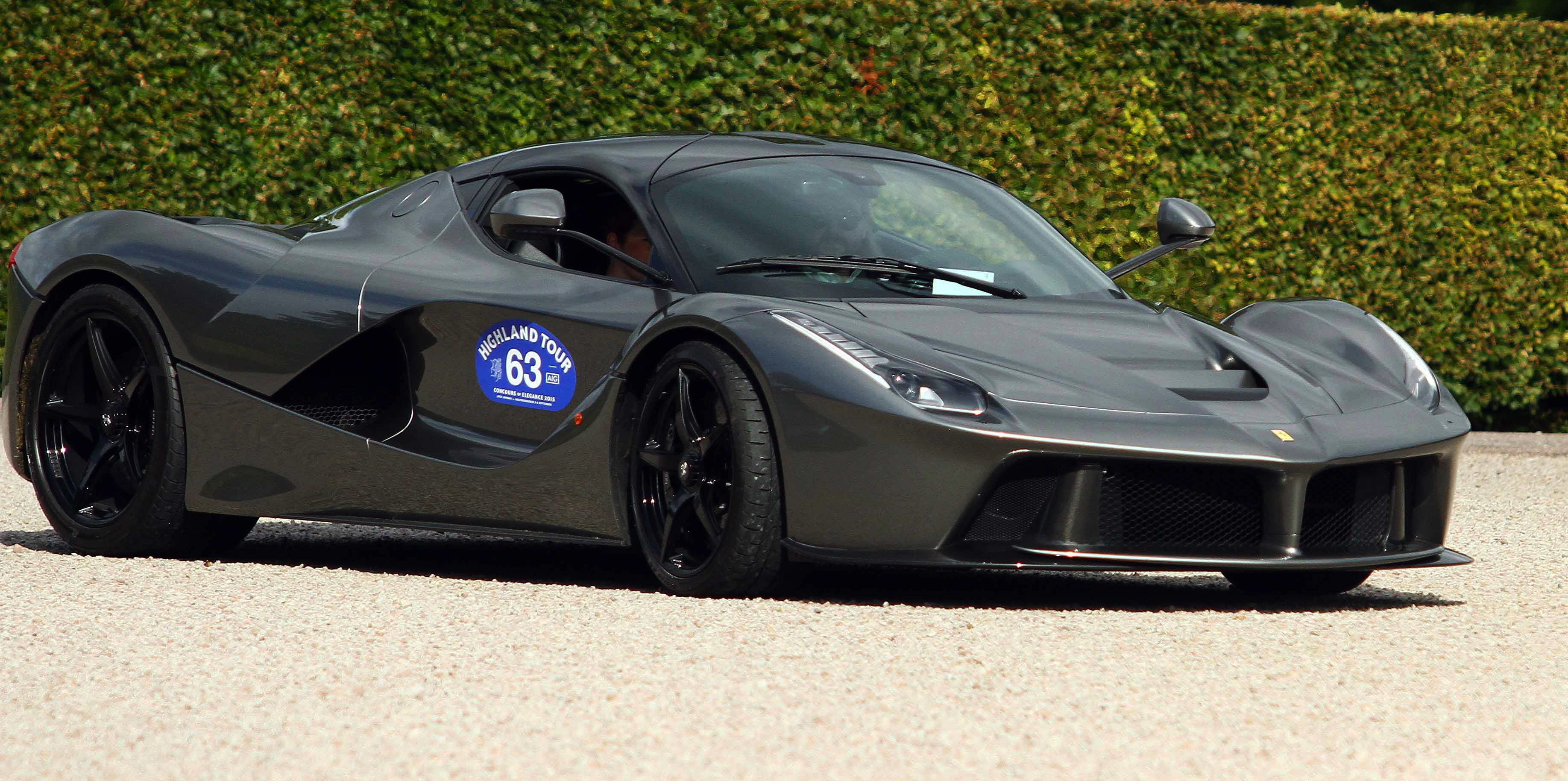 Some of the most stunning and expensive cars in the world stopped at Inveraray Castle in Argyll yesterday, leaving onlookers awestruck.
The vintage vehicles are on an exclusive tour of Scotland, before they take part in the exclusive Concours of Elegance event at the Palace of Holyrood House in Edinburgh this weekend.
The gathering will bring together 60 of the rarest cars from around the world – 50 of which are making their way around the country in the lead-up to a parade in the capital on Friday.
The specimens – one of which is rumoured to be worth £27million – are so valuable that the route is being kept a closely guarded secret.
However, visitors at Inverary Castle, the home of the Duke of Argyll, were treated to the unexpected spectacle when the drivers stopped off for a tea break yesterday.
Among those taking part in the tour are Prince Michael of Kent with his vintage Rolls Royce and Sir Jackie Stewart in a vintage Mercedes.
The cars calling at Inveraray included Aston Martins, Bentleys, Ferrari Enzos, Daimlers and Mercedes.
Participants in the Concours of Elegance will vote for the entrant that they consider to be the most elegant car in the event.
Three charities will benefit from this year's competition. So far £650,000 has already been raised for Walking With the Wounded, Action on Addiction and Springfield Motor Racing's Club for Young People.
Jane Young, Inveraray Castle manager, said: "We were absolutely delighted to welcome them, it was such a beautiful day. It was great for the visitors to see. We were happy to support the charities involved."
The Concours of Elegance at the Palace of Holyroodhouse will be open to the public on Saturday and Sunday.