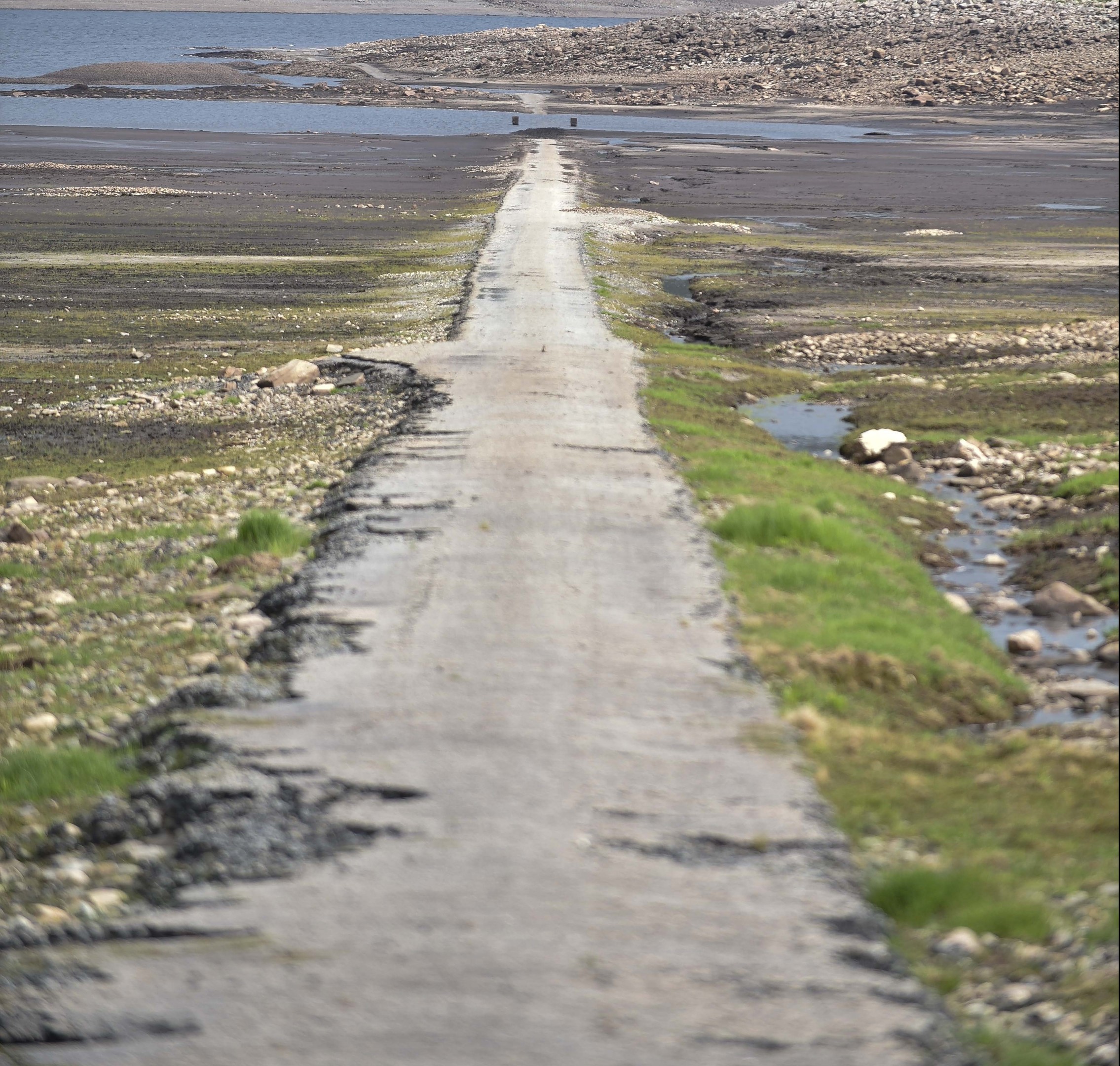 A man made loch built in the 1950s has been drained, revealing a lost glen beneath its surface.
Loch Glascarnoch, near Garve, in the Highlands, has supplied water to Mossford hydro power station since 1957.
Now operators SSE have manually lowered the water level ahead of the winter months where daily increases of more than one metre are common.
With the water level now at its lowest, structures previously hidden, including an old road, bridge, and telegraph polls, are now visible again.
Glascarnoch and its dam form part of SSE's Conon hydro-electric scheme with water travelling through an 8km long tunnel to the dam's turbines.
These pictures show a land that time has forgotten.