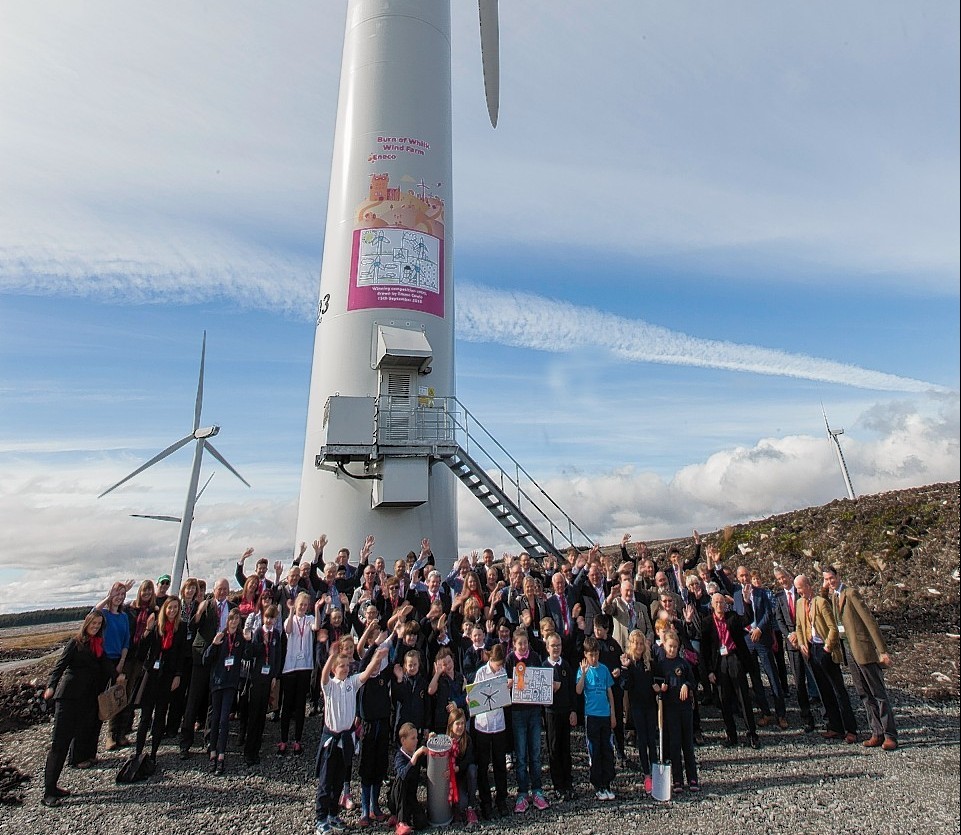 The turbine blades at a new Caithness windfarm are now turning after an official switch on ceremony yesterday.
The Burn of Whilk development, near Thrumster, comprises nine turbines and will generate up to 22.5MW of electricity every year.
Representatives of the operator Eneco were joined by children from Lybster and Thrumster Primary Schools yesterday for the official ceremony.
One of the devices was turned off to allow the gathering to go ahead.
A special time capsule was also buried at the foot of one of the huge turbines.
And one young pupil got the first glimpse of her artwork on a turbine shaft.
Emma Cowie, of Thrumster Primary School, won first prize in the competition, with drawing of the turbine through the four seasons.
The runner-up was Tegan Jackson, of Lybster Primary.
Construction of the windfarm, south of Wick, has taken several months.
Turbine parts were commonly seen being squeezed through the narrow streets of Wick after arriving at the harbour.
The blades and other sections were given a police escort through the town and onto the surrounding road network.
However some anti-windfarm campaigners condemned the policy of transporting the huge pieces of machinery through the streets.
Eneco, which has offices in the Inverness area, also owns the Moy Windfarm, south of the Highland capital.
The development is currently under construction and is visible from the A9 Invernes-Perth road.