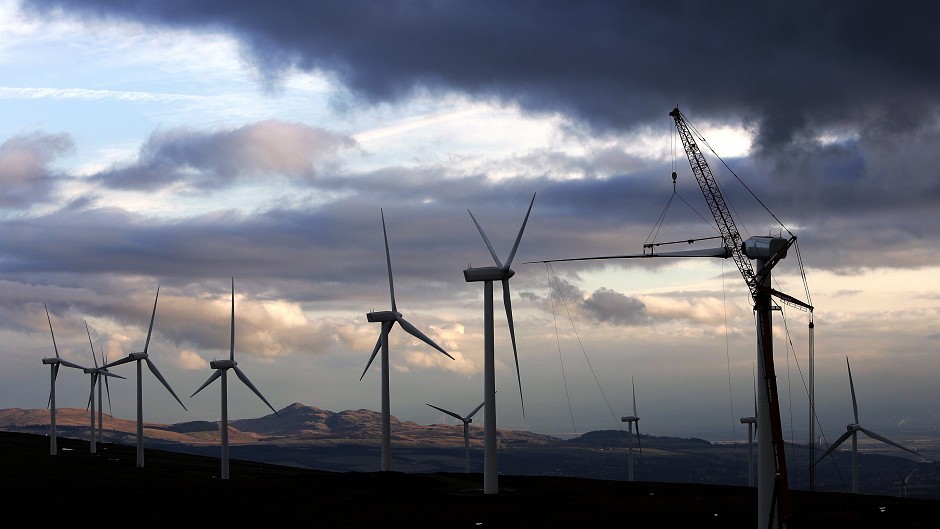 A Conservative MSP has accused the SNP of "only listening to one side of the debate" on windfarms."
Murdo Fraser claimed Scottish Government minister Fergus Ewing was ignoring communities who fear their areas will be blighted by huge turbine developments.
Campaigners were left furious after their bid to stop more than 500 of the devices being built around Loch Ness and the Great Glen was rejected at the Scottish Parliament.
Mid Scotland and Fife MSP Mr Fraser commented after Mr Ewing claimed the UK Government had launched an "assault" on renewables by slashing subsidies for green energy projects.
The energy and tourism minister said there were a "huge number" of communities across Scotland which supported windfarm developments.
But Mr Fraser suggested cuts to subsidies would be popular across the north.
He said: "He knows that the UK Government's plans to reduce wind subsidies have been warmly welcomed by many affected communities across Scotland.
"The minister has held a summit for wind power developers. Why is he refusing a request to hold a similar summit for affected communities?
"Why is he listening to only one side of the debate?"
The number of large-scale turbines schemes in the Loch Ness area has caused widespread local anger.
The Friends of the Great Glen attempted to get Holyrood's public petitions committee to give the iconic visitor attraction more protection amid fears the turbines will wreck the tourism industry.
Mr Ewing insisted, however, that the majority of communities support onshore windfarm developments – and he accused the Scottish Conservatives of flip-flopping on the issue.
He said: "I regularly meet campaigners from communities – those who are against renewables, as well as those who support them, of whom there are a huge number."
He added: "I am bound to reflect that although Mr Fraser is an ardent and somewhat extreme opponent of onshore wind, which, incidentally, is now cheaper than nuclear energy, some of his colleagues differ, because not only are they not against windfarms but they have some of their own."
Loch Ness has become a major battleground in the fierce debate about the potential impact of turbines on the north's vital tourism industry.
Organisations including the Mountaineering Council of Scotland and local group Stop Turbines At Glenurquhart claim there is indisputable evidence that tourists will turn their backs on the region because of windfarms, although Mr Ewing disputes this.