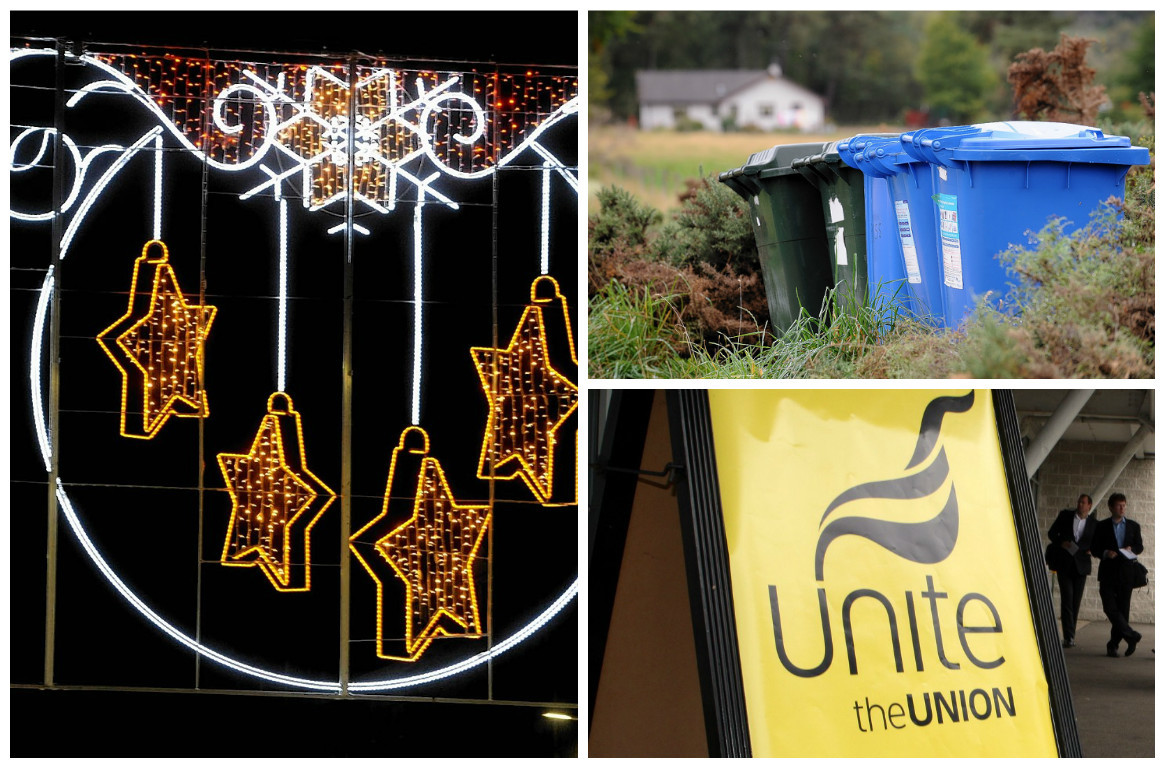 Hundreds of jobs will be axed, burial costs could rise and bin collections could be cut under a north local authority's plans to slash its spending by millions of pounds.
Even the Christmas lights could be cancelled by Argyll and Bute Council as it tries to make budget savings of £18million over the next two years.
The "Scrooge" approach to the festive season – which would save £100,000 – is among a raft of ideas to help the local authority make ends meet.
The measures highlighted by officials cover all council departments and could result in the loss of the equivalent of 424 full time posts – with education particularly affected.
The biggest potential saving is a proposal to nearly halve the number of additional support needs assistants.
This would save £1.4million and mean the loss of 72 staff.
Leader of Independent-Conservative-Liberal Democrat-run council Dick Walsh defended the plans yesterday.
But they have already been criticised by the SNP, which claims the "salami slicing approach" will result in "real suffering" and "the decimation of vital council services".
Councillor Iain MacLean, convener of the SNP's Argyll and Bute constituency association, said: "The SNP in Argyll is absolutely determined to resist this destruction of council services that would increase depopulation, cause real hardship to the most vulnerable in our communities and render the council unable to meet its legal obligations."
And Argyll and Bute MSP Mike Russell also waded into the row, branding the plans "appalling, destructive and cruel".
He said: "I am rarely shocked by anything that Dick Walsh does but these proposals did shock me.
"They present a grim Dystopian vision of the future and are a result of the abject and complete failure of the present administration."
A joint statement issued by Unison, Unite, the GMB, the Educational Institute of Scotland and Ucatt, said the unions did not believe the proposals were "adequate, responsible or accountable", adding that the level of cuts proposed "will be profoundly negative" for residents.
But Councillor Walsh said: "Like all Scottish local authorities we are facing challenging times and must make difficult decisions so that we can deliver services for local people, continue to be a major employer in the area and also invest for the future.
"We have £9million of savings to make in each of the next two years, and more savings in future.
"These are vitally important choices which need careful consideration and input from everyone who has a part to play in Argyll and Bute's future."
Mr Walsh said that a cross-party group, including trade unions, had worked on the proposals.
He added: "It is very important to note at this stage that no decisions have been made. These are options for consideration and subsequently consultation, where everyone will have the opportunity to share their views."
Councillors at tomorrow's policy and resources committee will be asked to approve the public consultation.
The proposals will then go to the full council on October 22 before the consultation starts at the end of the month.
It will run until the end of December and will include questionnaires and surveys.
The findings will presented to the council in January next year, with the budget expected to be finalised in February.
In detail…
Among the measures drawn up by officials are a move to three-weekly collections of general waste, with fortnightly recycling collections.
This would save £548,000.
And they council says it could save another £700,000 by creating a charitable leisure trust to run its swimming pools, libraries and community halls.
Generating more income is a key element of the plans.
There are proposals to increase music tuition fees by 50%, and burial and cremation charges by 20%.
Car park charges could also go up, along with the cost of seeking pre-planning application advice from the council.
Education, which represents the biggest proportion of the council's spending, is expected to be badly affected.
Other suggestions include employing fewer clerical assistants, classroom assistants and school librarians. The mobile library service could also be removed to save £137,000.
Closing 43 public toilets would save £140,000, while £200,000 would be saved by removing all school crossing patrollers.
The council also claims it could save £100,000 by grassing over its flower and rose beds.
A local authority spokesman said: "We have identified a wide range of ideas for savings and we will be inviting our communities, and employees, to give feedback on savings options via public consultation from the end of October.
"No decisions have been taken yet and we are looking for communities' views on the options.
"It is important to understand that there are more options for consideration than savings that have to be made – that is why we need to hear our communities' views.
"Our funding is set to fall significantly in future years. Budget estimates mean we have to make £9 million in each of the next two years with further savings in future.
"The council has no option but to make choices about what we do and how we work – so that we can continue to support our communities where most needed, and to invest in a prosperous future for Argyll and Bute.
"There are no easy choices now to bridge this funding gap."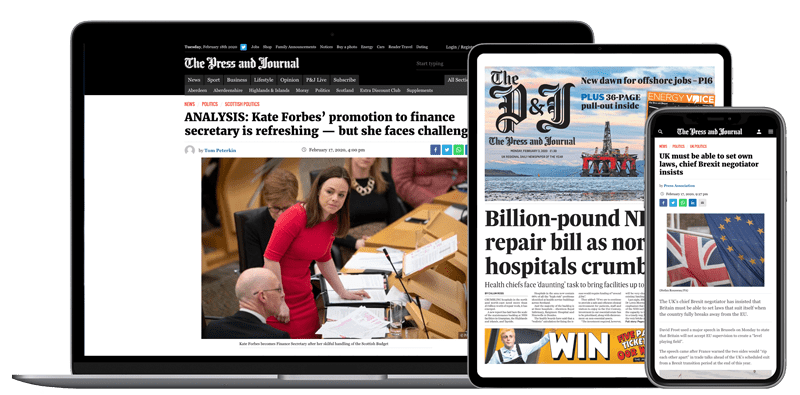 Help support quality local journalism … become a digital subscriber to The Press and Journal
For as little as £5.99 a month you can access all of our content, including Premium articles.
Subscribe