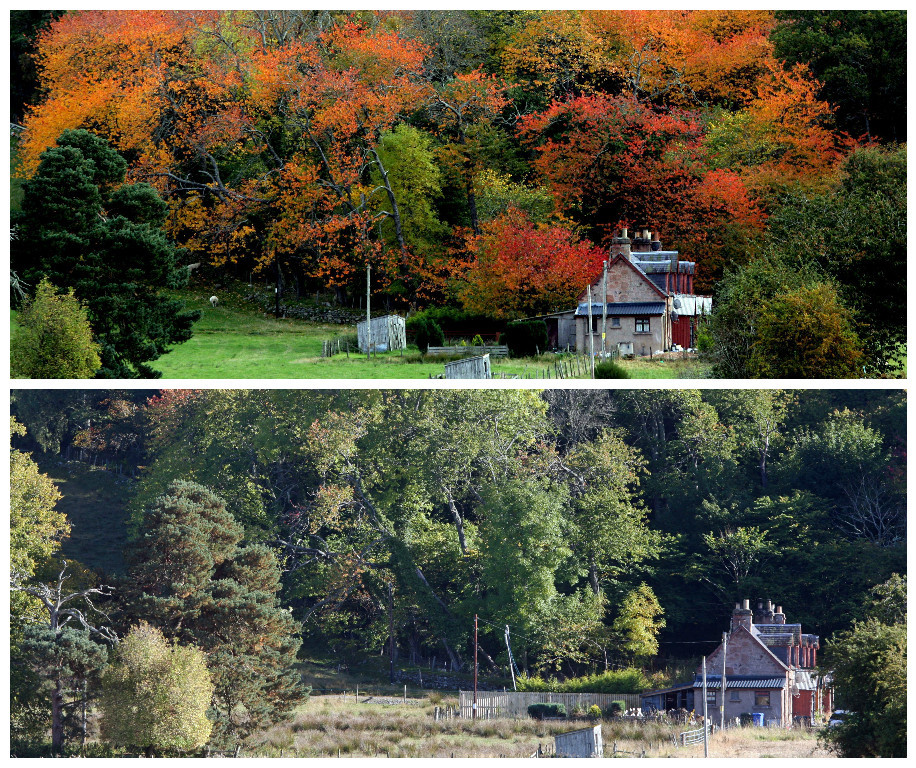 A little over a year ago, the Highlands was a blaze of Autumnal colour – with rich reds, golds and yellows adorning the trees at the beginning of October.
This photograph taken on October 4, last year near the Lovat Bridge at Beauly was typical of the splendour enjoyed at this time of year.
But more than a year on, a  photograph taken at the same spot but two weeks later on October 14 tells a different story.
The trees are confused – and Autumn appears to have been cancelled in the Highlands.
Elsewhere in Scotland in Perthshire and Dumfries and Galloway, Autumn is already resplendent in all its glory.
So why are the Highlands missing out?
As the Earth makes its 365-day journey around the sun, some parts of the planet get fewer hours of sunlight at certain times of the year.
In those regions, the days become shorter and the nights get longer.
The temperature slowly drops.
Autumn comes, and then winter.
Trees respond to the decreasing amount of sunlight by producing less and less chlorophyll.
Chlorophyll makes the leaves green and as temperatures plummet and days become shorter, the leaves become a bright rainbow of glowing yellows, sparkling oranges and warm browns. In the north of Scotland, these are typical conditions and usually experienced earlier than most other areas.
But The Woodlands Trust believes the reason the Highlands are still green is that trees here have been confused by the Indian Summer and the continuing high pressure over the country.
A Trust spokesman, Iain Moss, said: "Up north, the trees are used to dropping temperatures and less sunshine hours at this time of year which are two factors in the colour change.
"But they have been shocked by a second late summer and more sunshine than normal so they appear to be delaying the colour change thinking they have got their sums wrong.
"However trees are quickly reactive and any dramatic change in conditions could see them shed their leaves to play catch up and the Highlands won't have much of an Autumn at all, moving straight from summer into winter.
"The trees would effectively cancel Autumn to adapt to what they expect."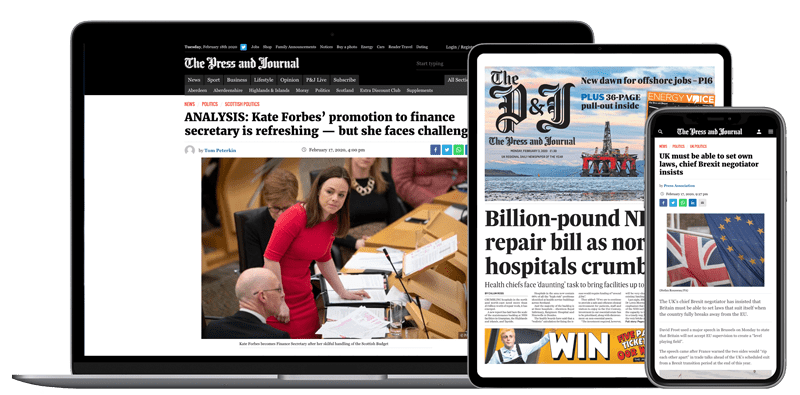 Help support quality local journalism … become a digital subscriber to The Press and Journal
For as little as £5.99 a month you can access all of our content, including Premium articles.
Subscribe