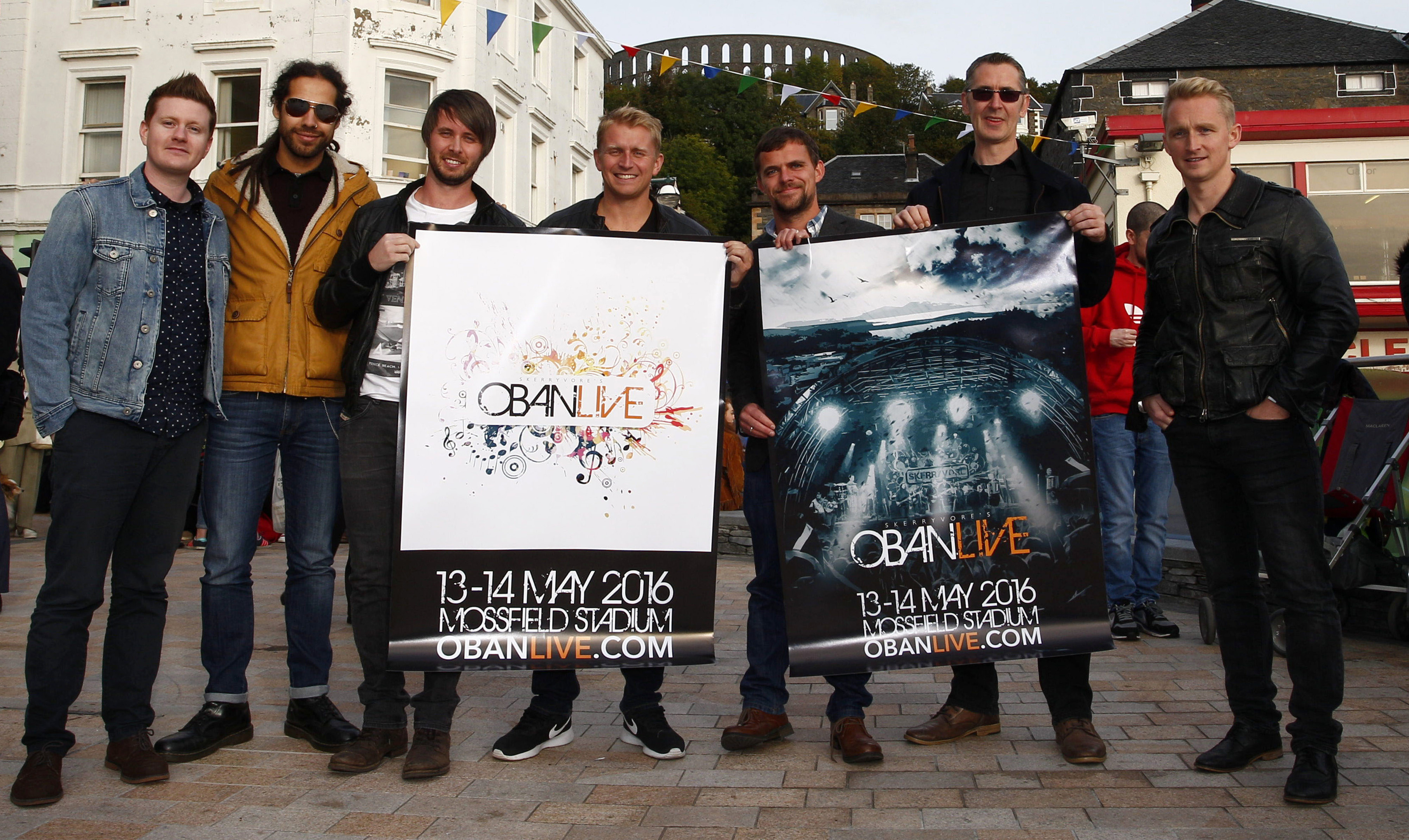 Popular folk rock band Skerryvore have announce plans for a huge two-day open air concert in Oban.
The group returned to the town revealed the plans yesterday during the Royal National Mod, Scotland's biggest festival of Gaelic culture.
They were last in Oban in May for their 6,000 ticket sell out gig to celebrate the band's 10-year anniversary.
Now they want to build on the success of the "Decade" concert.
Oban Live will be a two-day open air concert that will again take place at Mossfield Stadium on May 13 and 14.
The event will showcase international actions from all over the world.
The decision to follow up the Decade event was based significantly on the feedback in the visitor survey and independent economic impact report.
Daniel Gillespie, Skerryvore band member and director of Decade, confirmed the band were blown away by the response. He said: "Decade will be a concert we will never forget and we were all completely overwhelmed by the turnout and support of the event.
"What we didn't expect is for 99% of attendees to want to do it all again. We have been very busy touring since Decade but it also gave us some time to asses the event and the feedback from those attending.
"Following much discussion and thought, we are delighted to launch Oban Live, an event to celebrate the town, community and incredible atmosphere of Oban."
The independent economic impact report, conducted by Stirling based MKA economics, also stated that the Decade event generated an estimated £1.1million for Oban and the surrounding area.
It is hoped that Oban Live can double that figure with the introduction of a second day and additional capacity.
Councillor Roddy McCuish, leader of the Oban Lorn and the Isles area committee, was delighted with the confirmation of a new event for the town. He said: "Skerryvore's Decade event proved that it was possible in Oban and we are delighted that they are committed to helping build on that initial success."
Discussions are underway which would see any profits from the event reinvested in Oban and surrounding area.