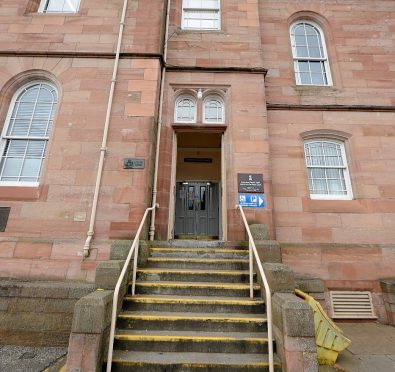 A benefits cheat who paid back almost £75,000 to the Department for Work and Pensions has been fined £1,000.
Former Alness Academy employee Neil MacLennan claimed more than £52,500 in disability living allowance (DLA) over a 10-year period while he was working in the north.
With overpayments and interest, the 57-year-old, formerly of Inverness and Aberdeen but now living in Birmingham, owed the DWP a total of £74,116.55p.
The voluntary worker, who has now been diagnosed as suffering from Alzheimer's, cashed in his life savings and repaid the full amount.
His agent, solicitor Ken Ferguson, told Inverness Sheriff Court yesterday: "At the time he was claiming benefit he was being treated by a consultant for a medical complaint.
"He has also been suffering from a memory problem for the past five years which has now been diagnosed as Alzheimer's.
"He is chronically ill and is not fit for unpaid work and he does not require supervision or guidance.
"He has shown genuine remorse. He has a large amount of money, having cashed in his investments, and can pay a fine."
At an earlier hearing, fiscal depute Kelly Mitchell told the court that MacLennan – who formerly stayed in Dunain Road in Inverness, and Seamount Court in Aberdeen – had been arrested on warrant.
He admitted a charge of fraudulently claiming DLA between 2000 and 2010 by failing to notify the DWP of his employment.
Ms Mitchell told the court: "There was an anonymous tip-off in April 2013 that MacLennan was working in an Aberdeen bookshop and had been for two years.
"The department wrote to the shop who replied to say MacLennan was a volunteer receiving no pay.
"However it then came to light that he had been working at Alness Academy between 2000 and 2010 and Highland Council confirmed this."
Sheriff David Sutherland told MacLennan: "This was a significant amount of money but you have repaid it in full. However I will impose a fine of £1,000."