 Tourists have given the Cairngorms National Park a glowing report as a holiday destination.
The park's visitor survey found a satisfaction rating of 8.8 out of 10 – an increase from 8.25 in the 2009/10 study.
A total of 96% said they "loved" the area, while 98% said they would recommend the park to others and 93% said they would visit the Cairngorms National Park again.
However, the survey did highlight several areas for improvement – including public transport and phone and internet connectivity.
Some people interviewed also thought that longer opening hours would be beneficial, while others would like to see some cheaper attractions, shops and restaurants.
There has been an increase in camping and self-catering holidays with, fewer people using hotels since the 2009/10 survey.
There were also fewer people using public transport, compared to five years ago, with 90% of visitors get about using a car or motor home.
The results were revealed yesterday at the annual Cairngorms Business Partnership conference at the Hilton Coylumbridge Hotel in Aviemore. The Cairngorms National Park Authority (CNPA) commissioned the survey.
Paul Easto, a CNPA board member and chairman of the Cairngorms Tourism Partnership, said: "The visitor survey tells us that many businesses throughout the park are doing a great job in providing a wide range of tourism experiences.
"The research also confirms that international visitors are an increasingly important part of the visitor mix. It also highlights areas where improvements are required including digital connectivity, which is essential to maintain the national park's competitiveness as a tourism destination."
The Cairngorms National Park was established in 2003. It was the second of two national parks established by the Scottish Parliament, after Loch Lomond and the Trossachs National Park.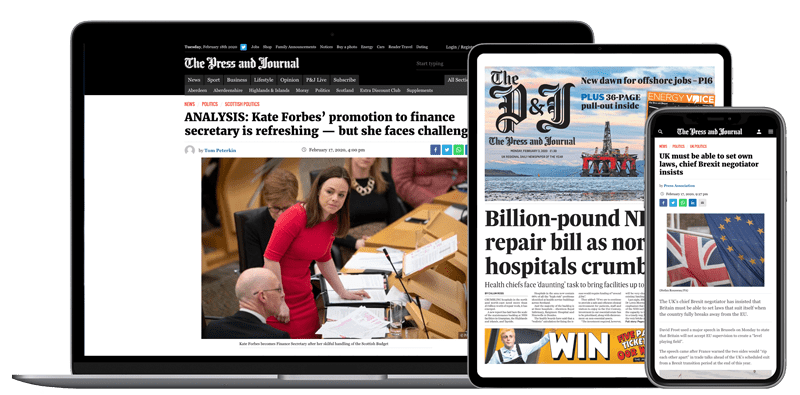 Help support quality local journalism … become a digital subscriber to The Press and Journal
For as little as £5.99 a month you can access all of our content, including Premium articles.
Subscribe