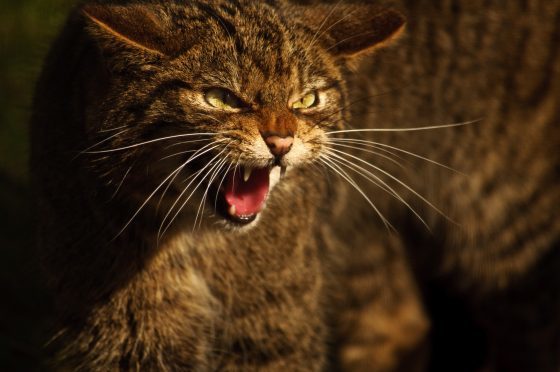 A project to protect the critically endangered Scottish wildcat has been praised by Humane Society International.
West Highland-based project Wildcat Haven has been praised for its innovative use of humane trap-neuter-return (TNR) controls of feral cats.
Recent estimates place the population of wildcats as low as 35 in Scotland – making it 70 times rarer than the giant panda or Bengal tiger.
Among the reasons they are so under threat is hybridisation, or cross-mating, with feral domestic cats.
Wildcat Haven has pioneered the use of TNR in a conservation context, neutering feral populations across almost 500 square miles of remote wildcat habitat.
Alongside neutering work, the project runs educational programs for schools, free pop-up vet clinics for local cat owners, research into wildcat behaviour and genetics.
It has recently begun crowd-funding purchases of land to establish a network of wildcat habitat strongholds across the West Highlands.
Claire Bass, executive director of Humane Society International UK, said: "Wildcat Haven is a fantastic model of compassionate conservation to save a species, and it's extremely encouraging to see that the Ardnamurchan and Morvern communities have been so engaged and supportive.
"We plan to explore opportunities to replicate this model and use its learnings to improve feral cat management approaches in other parts of the world."
Chief scientific advisor for the Wildcat Haven project, Paul O'Donoghue, said: "It's an incredible honour for our project to be recognised by such a huge, global welfare organisation like HSI. Wildcat Haven has always been about striving for exceptional animal welfare standards and delivering compassionate conservation that keeps wildcats where they belong, in the wild.
"This is a critical time for the wildcat but also an exciting one as the Haven project is really building momentum.
"Not only is the haven area expanding year on year, but by launching a new crowd funding approach to buying nature reserves for wildcats, we are now offering an opportunity for everyone to get involved and play their part in saving one of the rarest animals on the planet. Time is tight, but we can still save this animal."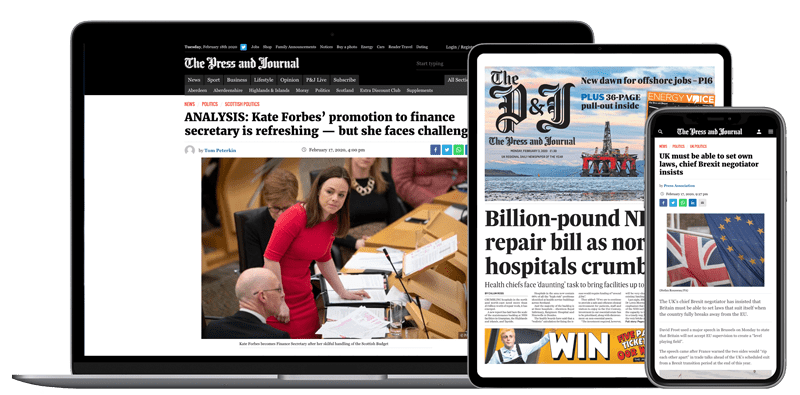 Help support quality local journalism … become a digital subscriber to The Press and Journal
For as little as £5.99 a month you can access all of our content, including Premium articles.
Subscribe