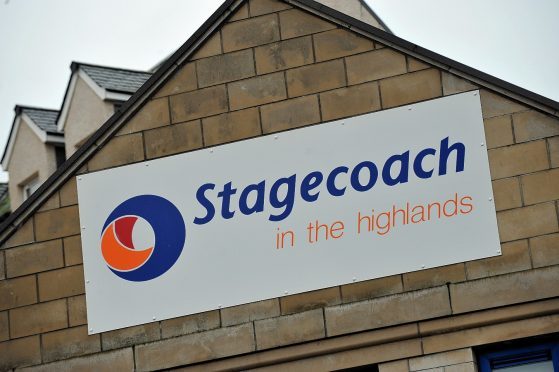 A bus operator has been fined and had its fleet capped in the Highlands after two "upsetting and alarming" safety incidents involving its vehicles on the road.
Stagecoach avoided being banned from operating in the region but will instead be restricted from expanding its operations for the next year.
The firm will be allowed to run no more than 180 vehicles, and has also been fined £20,000 following a public inquiry in Inverness this week.
Traffic Commissioner for Scotland Joan Aitken reached her decision after considering two major incidents involving the company.
On January 12 this year a vehicle caught fire on the A99 while carrying school children from the Keiss area to Wick.
Nobody was injured but Miss Aitken heard that successive drivers had reported problems with the vehicle on several days prior to the vehicle catching fire when in service.
The bus had been identified as unfit for service when it was allocated to a driver on January 12. The company has since taken action against an engineer for not acting on the reported defects.
And then on April 4 bus driver Ross Ralph hit a low bridge at Balloch whilst driving a route towards Croy in a double-decker.
Mr Ralph had been using his mobile phone before the accident and admitted careless driving while talking on his phone at Inverness Sheriff Court earlier this month.
Two passengers were aboard the bus when the accident happened and both escaped uninjured.
Mr Ralph was fined £500 and given eight points on his licence at court and dismissed by Stagecoach.
Miss Aitken heard evidence that the vehicle had been wrongly allocated that day and that the company realised the seriousness and had implemented double checking of vehicle allocation.
She said the two incidents were upsetting and alarming for passengers and disrupted their journeys which should have been safe and uneventful.
Miss Aitken considered revoking or suspending Stagecoach's operation in the Highlands.
However, having heard assurances of investment and improvements from the company's managing director Steve Walker and engineering director Russell Henderson she opted make an order to restrict expansion instead.
A spokeswoman for Stagecoach said: "Safety is our highest priority. Since these incidents occurred, we have taken steps to tighten our safety procedures further by amending the management processes for operational and engineering teams as well as issuing further guidance to staff and making personnel changes at the depots involved.
"We accept the decision of the Traffic Commissioner. We do not expect the outcome of the hearing to have any adverse impact on our existing operations in the Highlands."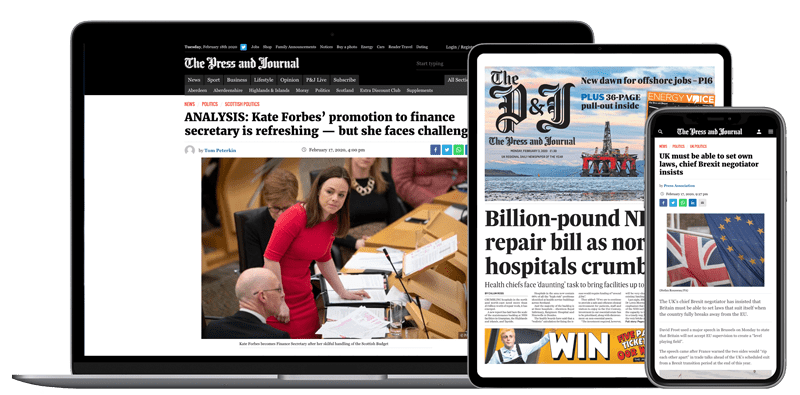 Help support quality local journalism … become a digital subscriber to The Press and Journal
For as little as £5.99 a month you can access all of our content, including Premium articles.
Subscribe