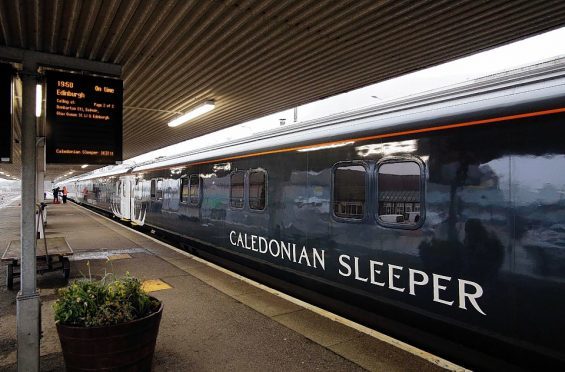 A 48-hour strike by staff on a key rail service began last night over concern about safety issues on trains.
Members of the Rail, Maritime and Transport (RMT) union walked out at 6.30pm, bringing the Caledonian Sleeper service to a halt.
Pickets were formed at stations in Aberdeen, Inverness and Fort William last night by striking staff.
The vital route links the north and north-east with the Central Belt and London Euston, where a picket line was also set up last year.
The sleeper franchise was taken over by Serco from First Group earlier this year.
But the new operator has clashed with the RMT over a number of concerns, with the union highlighting disconnected smoke detectors, lighting and heating systems not working during journeys.
The two sides had met for last ditch talks overnight into yesterday morning but failed to resolve their differences.
RMT General Secretary Mick Cash said: "The poor service to passengers, in conjunction with the company's failure to address the issues raised by RMT representatives and officials in talks right up to the wire late last night, reached the point where the union decided enough is enough and left us with no option but to put on industrial action before someone is injured.
"That action now goes ahead. ?Serco never had any intention of taking the talks process seriously and have treated both staff and public with complete contempt throughout."
Peter Strachan, managing director of Caledonian Sleeper, said that Serco had had "every intention" of working with the RMT to prevent the strike.
He said: "I am therefore extremely disappointed that we have not been able to do so given the many and varied issues that they have raised have either been resolved or are in the process of being resolved through a robust and detailed repair and maintenance plan.
"The RMT has chosen to press ahead with this industrial action just before Christmas and one of the busiest times of the year. I am particularly sorry for our guests who will now be significantly inconvenienced by this entirely unnecessary 48-hour strike.
"The Caledonian Sleeper team has already contacted almost 95% of our guests who were due to travel to offer full refunds or rebookings and we would urge anyone we have not yet spoken to to please contact us."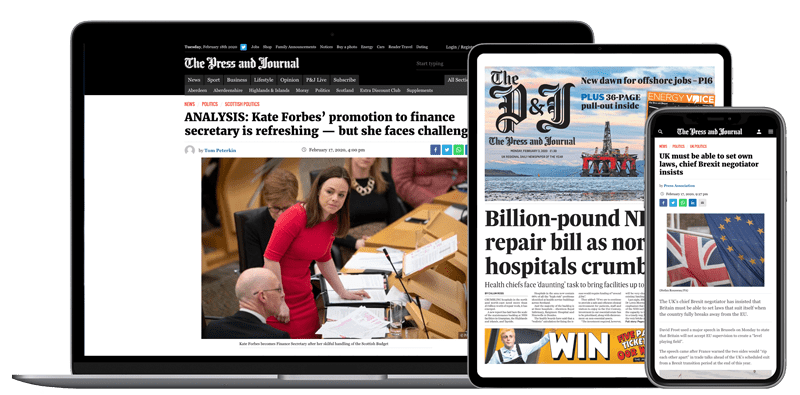 Help support quality local journalism … become a digital subscriber to The Press and Journal
For as little as £5.99 a month you can access all of our content, including Premium articles.
Subscribe