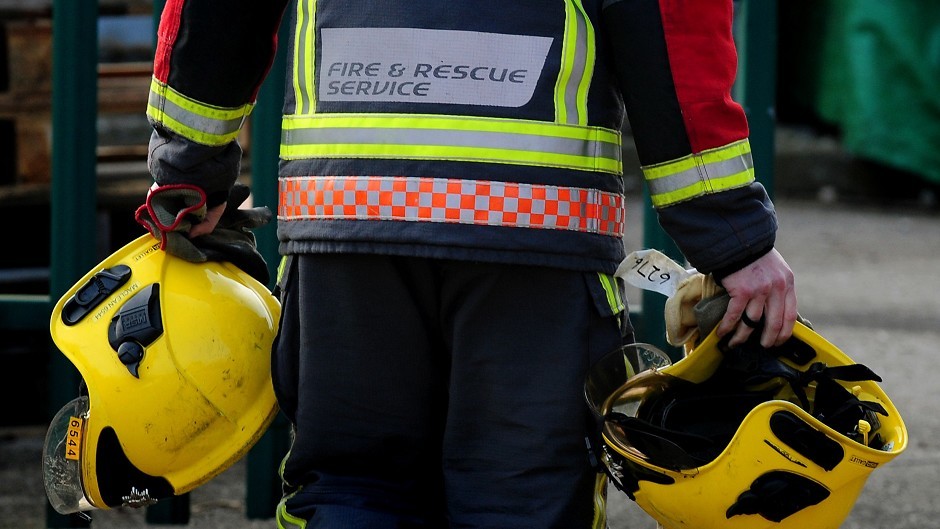 A Highland mansion once owned by a notorious Satanist and a member of Led Zeppelin has been destroyed by a ferocious fire.
Firefighters battled the blaze which erupted at Boleskine House, near Foyers, on the banks of Loch Ness yesterday afternoon.
The property was once owned by Led Zeppelin guitarist Jimmy Page and before him occultist Aleister Crowley.
The Dutch couple who now own it use it as a holiday home at Christmas, but it is understood they were out yesterday when the fire started.
Fire chiefs said at least 70% of the building had been destroyed by about 3pm.
A total of 23 crew members used hose reel jets and breathing apparatus to extinguish the flames.
Five appliances – two from Inverness and one each from Beauly and Foyers – attended the scene after receiving a 999 call around 1.40pm.
A water bowser and incident support unit from Inverness were also used.
Flames as high as 20ft shot out the top of the building's slate roof, as a thick grey plume of smoke rose above.
The smell of smoke filled the air more than a mile away.
By 4pm the fire had spread to the west wing of the building, causing more of the slate roof to collapse.
Long-handled axes were also used to smash through the property's dining room windows to pump water inside.
It is understood the room contained a huge dining room table with the names of celebrities inscribed on the back of the chairs.
Incident commander Alex McKinley, who is based at the Inverness station, said: "I know this is a historical building, but we are treating it like any other fire and out personnel are working vigorously and aggressively to tackle the fire.
"They have been doing a very good job under arduous conditions.
"It's a traditional building and about 70% of the building has been destroyed by fire. We will be investigating."
A visitor to the area who watched the horrendous scene unfold said: "It is tragic to see such a historic building go up in flames. It's a terrible shame."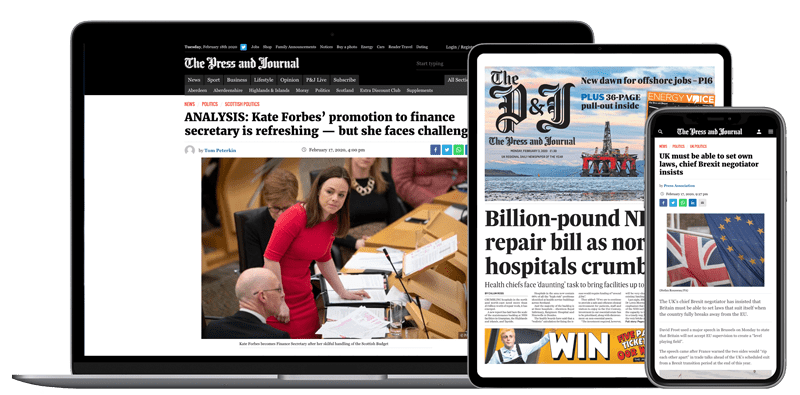 Help support quality local journalism … become a digital subscriber to The Press and Journal
For as little as £5.99 a month you can access all of our content, including Premium articles.
Subscribe