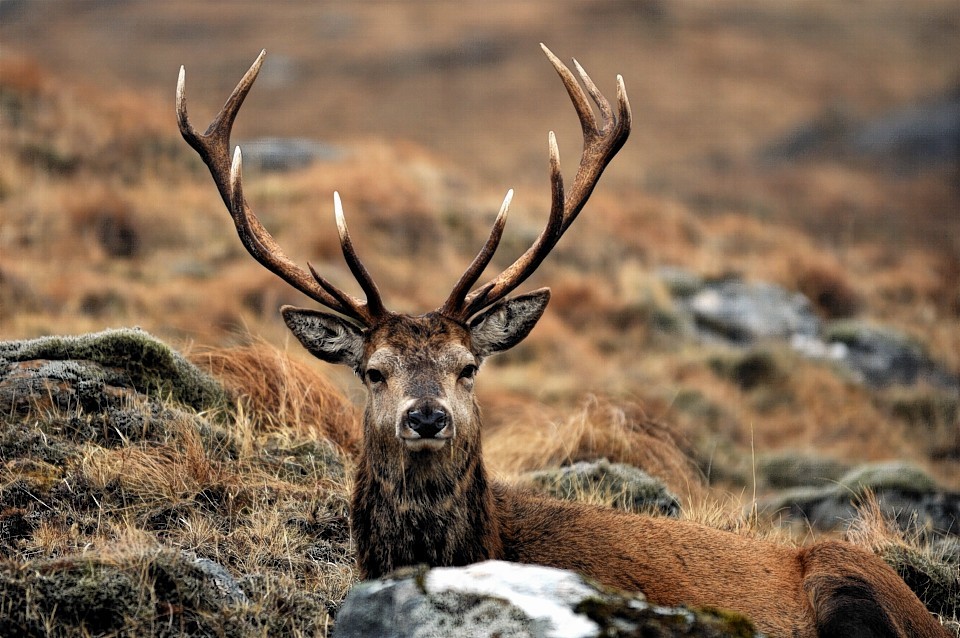 Gamekeepers have suggested that a leading conservation charity promoted "illegal" culling of deer in the Highlands.
Amid a bitter row between the bodies, the Scottish Gamekeepers Association (SGA) has written an open letter to Scottish ministers attacking the John Muir Trust (JMT) over its cull on Knoydart.
The Press and Journal previously reported the gamekeepers' fury after 86 stags were shot by the charity at Li and Coire Dhorcail estate last summer – with many of the carcases being "left to rot" on the ground.
It was claimed the practice was "disrespectful to the animals" and had cost the local area £100,000 in wasted venison and income from visiting stalkers.
But the JMT said thousands of deer die a painful death of starvation every year on hillsides because of overpopulation – and that the gamekeepers were trying to "deflect attention" from scrutiny as Scotland ponders greater land reform.
In its latest move, the SGA highlighted JMT seeking public donations of £60 000 for its conservation work at the site, which included "year-round deer control" to protect an ancient woodland.
In its letter to ministers, the group said: "It should be remembered though that year-round deer control is illegal in Scotland.
"We have closed seasons, in order to protect the welfare of pregnant hinds and calves and to prevent indiscriminate killing.
"Secondly, around 95 % of the pine forest JMT claims to protect is on the neighbouring private estate at Glen Barisdale SSSI (site of special scientific interest), with only a few hectares of birch regeneration on their own ground at Li and Coire Dhorcail and a small area of ancient woodland.
"Despite the charity's defence that private estates 'artificially keep deer numbers at too high a level to support stalking', last year, all client stalking had to be cancelled on two neighbouring estates because there were too few deer."
The JMT said: "In the absence of predators, Scotland needs people to control deer populations – and bring them to a point where healthy deer can coexist with healthy woodlands.
"If existing attitudes remain, we will see an ever increasing population of red deer ranging over barren hillsides corralled into smaller areas created by fenced woodland enclosures. Scotland deserves better."
A Scottish Government spokeswoman said: "We support a collaborative approach to deer management and urge all land managers to work together to ensure that all aspects of the public interest are safeguarded in the way that deer are managed.
"Everyone in the deer sector is aware that this year we will be reviewing whether the present system is delivering effective deer management.
"Land managers should make every effort to remove carcasses off the hill, but managers can use their judgement when health and safety issues make extraction of carcasses impossible or too expensive."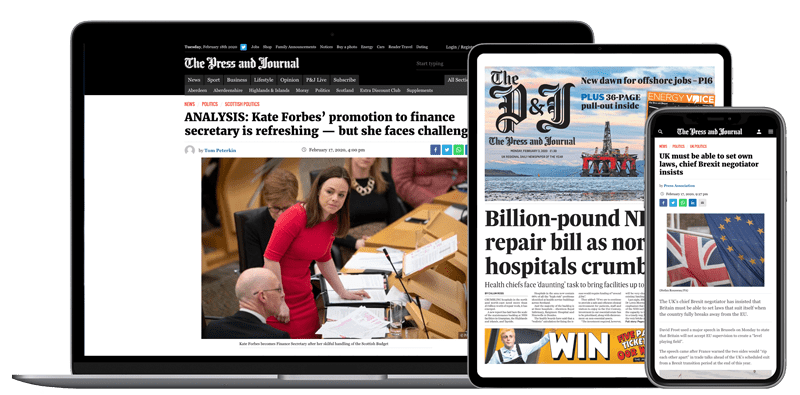 Help support quality local journalism … become a digital subscriber to The Press and Journal
For as little as £5.99 a month you can access all of our content, including Premium articles.
Subscribe