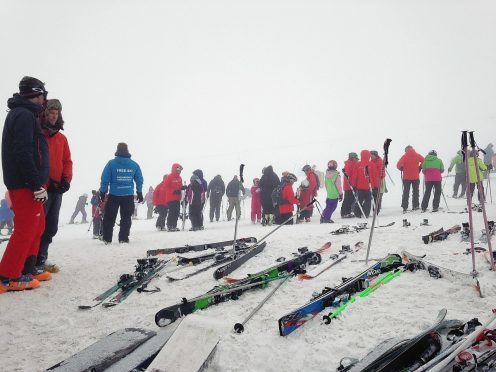 Snow sport lovers got a Valentine's Day gift of a healthy fall of the white stuff across Scotland's ski areas at the weekend.
Conditions for devotees of skiing and skateboarding were excellent, and this, coupled with the half-term holiday, meant it was a bumper weekend for the resorts.
Cairngorm Mountain was so busy yesterday that it had to stop letting people onto the hill fairly early in the morning.
Glencoe welcomed more than 1000 snow sports enthusiasts plus an extra 200 sightseers on the chairlift and 900 boarders and skiers on Saturday.
The resort's Mariann Chisholm said: "The snow has been great, all of our runs have been open. The weather was fantastic, we had sunny days and clear skies with good visibility. Perfect for snow sports."
Elsewhere, it proved a chilly period across the country. In the north-east, thermometers in Braemar recorded the lowest temperature so far this winter of -14C in the early hours of Sunday morning.
Aberdeen-based Met Office forecaster Stuart Brooks said that, while snowfall will cease this afternoon across Aberdeenshire, Moray and the North-East, temperatures will still be well below freezing.
Mr Brooks added: "The only places that might escape the snow are the northern coast of Aberdeenshire, around Fraserburgh, but otherwise it will be cold enough for snow, even down at low levels.
"Temperatures will dip to around -7C or -8C in the higher areas, especially around Deeside on Monday night.
"The showers will die out, and be more confined to north-east coasts as the day goes on, but it'll be a very frosty night.
"We could very well get down to -10C due to the snow on the ground overnight across much of the north-east."
That could mean further good news for the region's mountain resorts in the week ahead.
Peter MacFarlane, managing director at Nevis Range, said: "We had a very good weekend. It was half term so we were expecting that, if we got decent conditions, it would be busy. We expect more of the same over the next few days.
"We have got good snow, good cover and skiing top to bottom. We had about 1,700 visitors on Saturday and 2,000 on Sunday."
It was similar story towards the east of the country with the Lecht and Glenshee also enjoying a busy weekend.
Peter Dupon of The Lecht said: "It has been a good couple of days. Conditions are perfect. We have got about 1,800 here today [Sunday] and we had about 1,500 on Saturday. We are looking forward to another busy couple of days."
"We have opened a new area called Penguin Park, which is especially for children aged two to eight. It is proving very popular."
Stewart Davidson, one of the company directors at Glenshee said: "It has been very busy, just what we would expect for half term.
"Snow conditions are good and we have had another couple of showers today to top it up. We have probably had about 4,500 people over the two days."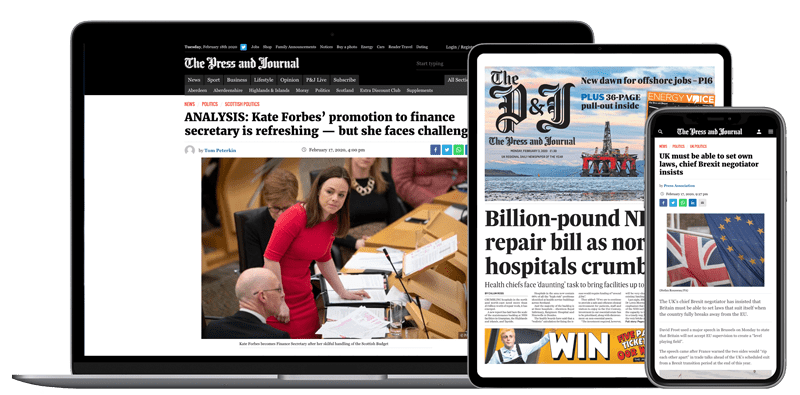 Help support quality local journalism … become a digital subscriber to The Press and Journal
For as little as £5.99 a month you can access all of our content, including Premium articles.
Subscribe