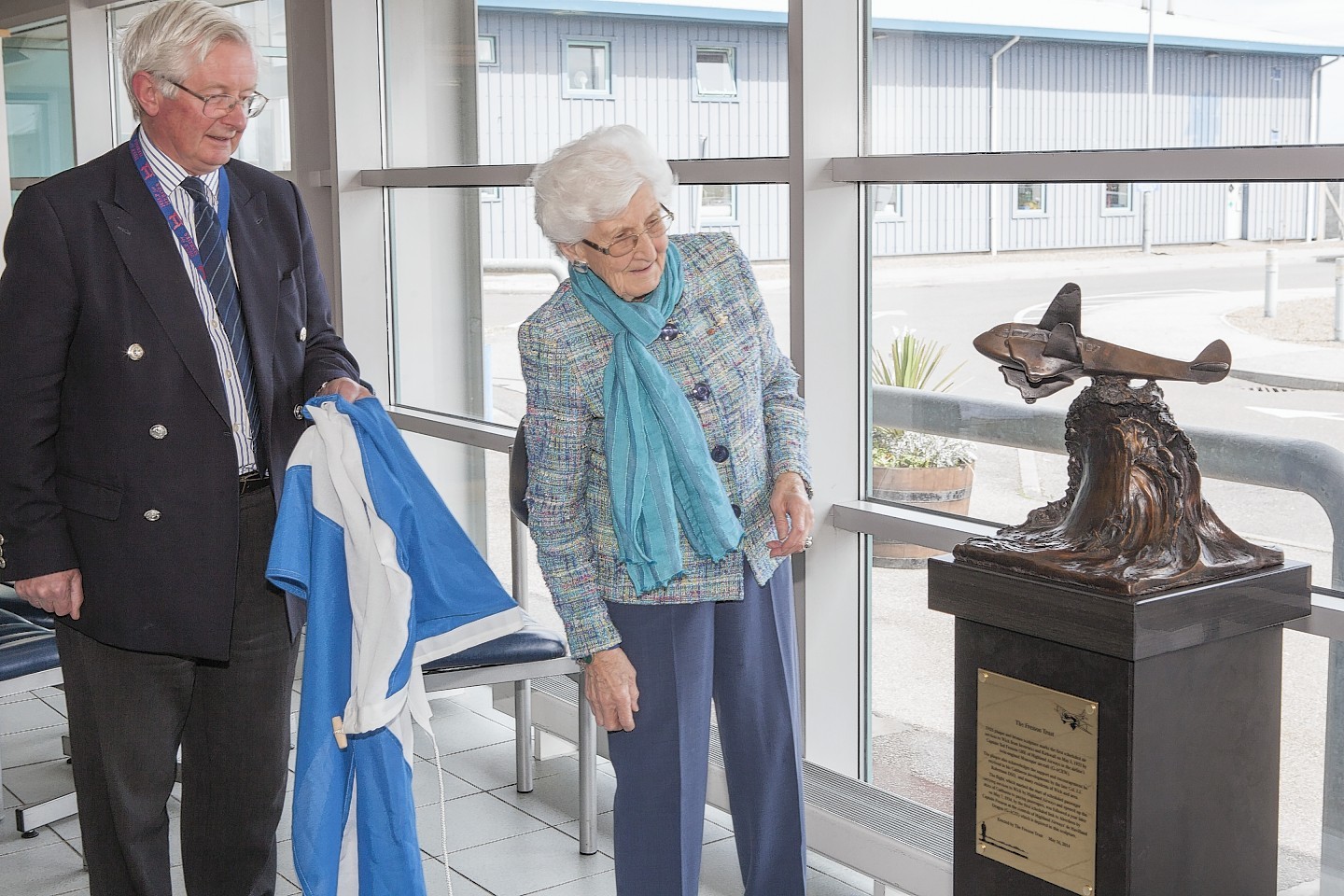 A bronze statue has been unveiled at a Highland airport to commemorate the first passenger flight in the region.
Captain Ted Fresson piloted the journey between Inverness and Kirkwall, via Wick in May 1933.
Now the Fresson Trust's signature bronze of a de Havilland Rapide aircraft flying over the waves has been installed in the terminal building at Wick Airport as part of the organisation's efforts to record important aviation events.
The ceremony at Wick also marked two further milestones.
A brass plaque marking the only Victoria Cross (VC) to be awarded to a military pilot based at RAF Wick in World War II was unveiled, along with a painting depicting all of the aircraft which flew out of the base.
The VC was won posthumously by Flight Lieutenant David Hornell, of the Royal Canadian Air Force, in June 1944.
He and his crew attacked and sank a German submarine but their plane was damaged and ditched into the waters.
Two of the eight man crew died before they were rescued. Flt Lt Hornell died shortly after they were picked up.
As a link to this brave action and to mark the important military role played by RAF Wick, a large oil painting, created by the late aviation artist Edmund Miller, with a key to RAF Wick's many aircraft types will also be unveiled and hang permanently in the terminal.
Trustee David Morgan said: "It is unusual for us to mark three different subjects at the same event but the importance of each to the aviation history of Caithness and Northern Scotland is such that we feel it is vital to have them recorded."
Guests and the public were welcomed to the airport terminal by the chairman of the Fresson Trust, Lt. Col. Grenville Johnston, who is also chairman of Highlands and Islands Airports Limited.
The event was be followed by special screenings of a compilation of film clips from the aviation life and times of the Highlands and islands.
The charity was formed more than 20 years ago to mark the aviation achievements of Scottish civil aviation pioneer Captain Fresson and assist young aviation trainees with funding.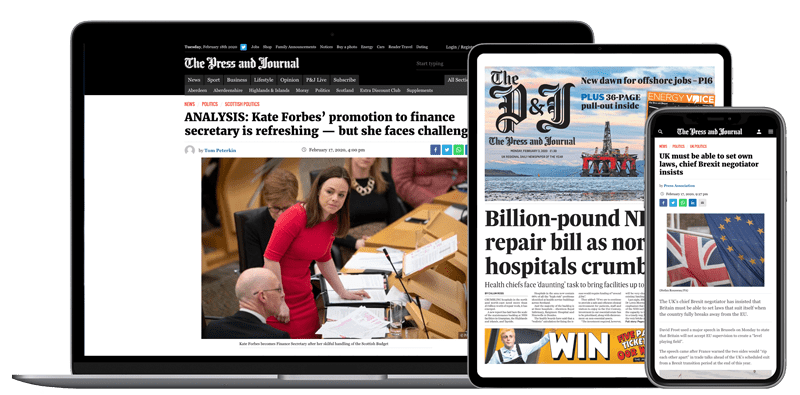 Help support quality local journalism … become a digital subscriber to The Press and Journal
For as little as £5.99 a month you can access all of our content, including Premium articles.
Subscribe