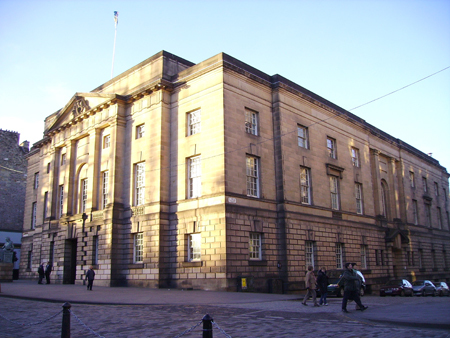 A pensioner who was jailed for raping a woman with learning difficulties has failed in a bid to have his conviction quashed.
Stewart Winton,73, was given a four and a half year prison sentence in June 2015 for sexually assaulting the vulnerable female at his home in Oban, Argyll.
His lawyers told the Court of Criminal Appeal in Edinburgh that their client had been wrongly convicted.
They said that trial judge Lady Scott didn't give enough attention in her directions to the jury with regard to Winton's claim that he had consensual sex with his victim.
Jurors at the former soldier's trial heard that the woman had an IQ which was in the bottom four per cent.
His lawyers claimed that the law governing rape – the 2009 Sexual Offences (Scotland) Act – provided Winton with a defence.
They argued that the Crown couldn't prove that Winton didn't have a reasonable belief that his victim was consenting.
But on Thursday, appeal judges Lady Dorrian, Lady Clark of Calton and Lord Malcolm ruled that Lady Scott acted correctly.
In a written judgement, Lady Dorrian wrote that Winton's conviction was safe.
She wrote: "The nature of the complainer's condition, and in particular the apparent presentation of it, are factors which are relevant to the question of whether there is established an absence of reasonable belief in consent.
"To introduce the concept of honest but unreasonable belief in the way suggested by the appellant is in our view entirely inconsistent with the 2009 act as a whole, and in particular with the model of consent promoted by that Act, which is one requiring active, continuing and positive consent. "For these reasons, the appeal is refused."
The High Court in Glasgow heard how the pervert committed the crime at his Oban home whilst his wife was out on an occasion between April and June 2013.
His victim, who was in her 40s, had severe learning disabilities. But Winton claimed he didn't know about them and claimed he had consensual sex with her.
The court heard the woman was "eager to please" and get along with people. But she told Winton that she didn't want to have sex. In his appeal, Winton's legal team claimed that their client had a reasonable belief that she wanted sex and that prosecutors couldn't definitely prove that their client was wrong.
They argued that the trial judge should have given more time in her address to the jury about Winton's position. But the appeal court disagreed. Lady Dorrian ordered Winton, who had been released from jail pending the appeal, to be taken back into custody.
The pervert, who came to court with a bag containing his belongings, then allowed security guards sitting in the dock alongside him to handcuff him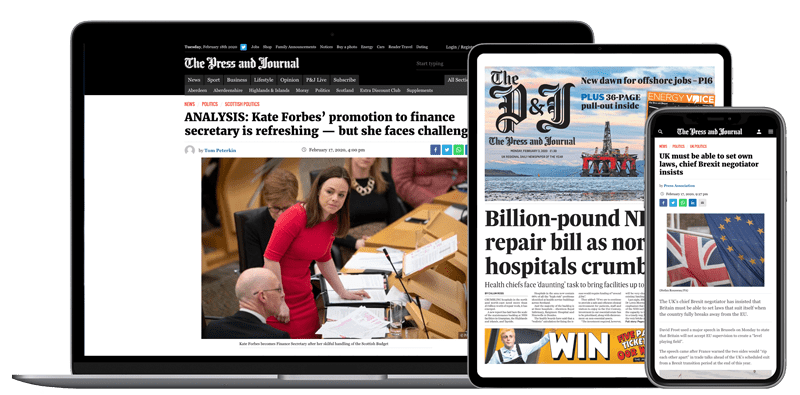 Help support quality local journalism … become a digital subscriber to The Press and Journal
For as little as £5.99 a month you can access all of our content, including Premium articles.
Subscribe