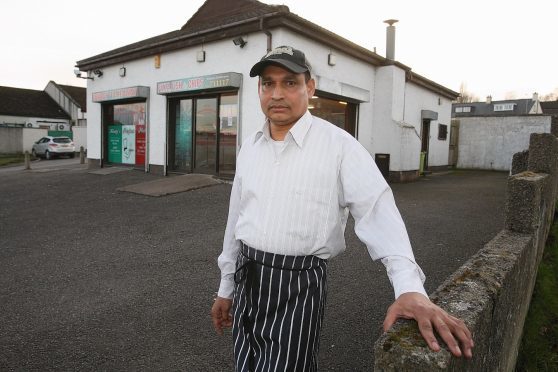 An Inverness takeaway owner has described the moment he was attacked by a customer.
Syead Bhuiyan, owner of Mumtaz Fast Food fish and chip shop on Charleston Court, in Kinmylies, said it was the first time he had any trouble in 10 years of running the shop.
Police are appealing for information following the incident, which took place at teatime on Thursday.
Mr Bhuiyan, originally from Bangladesh, said: "A man and woman came here for a portion of chips. They left and were outside the shop smoking and drinking.
"After about 15 minutes he came back and said 'my chips are cold, give me more chips.'
"Next thing he came over the counter and punched my face a couple of times. I was bleeding. He tried to break my till. When he couldn't open it he threw it on the floor."
He added that the man then swore at him and asked him: "Why don't you go back to your own country?".
Mr Bhuiyan added: "I think he was drunk.
"I don't want any trouble. We have been here such a long time. In 10 years this has never happened before. I wasn't prepared for it at all, I was hopeless when he punched me.
"He made a mess all over the shop, went through the shop like a tornado, the boxes went everywhere.
"When he heard me shouting at my staff to call the police they ran off.
"I feel bad. I am scared they might come again and break my window. This is my bread and butter. What am I going to do?"
A second victim, a woman also in the premises at the time, was reported to have been subject to verbal abuse by the man and woman.
A police spokesman said: "The man was described as white, in his 30s or 40s approximately 5ft 6in with a shaved head. At the time of the incident he was wearing a blue waterproof jacket and grey jogging bottoms.
"The woman was described as white, in her 30s or 40s, approximately 5ft 5in in height and bad teeth. At the time of the incident she was wearing a purple waterproof jacket and blue jeans."
Anyone with information should call 101 or Crimestoppers.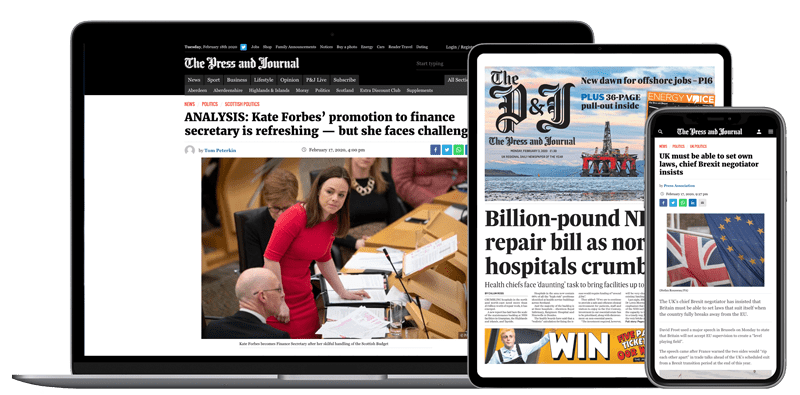 Help support quality local journalism … become a digital subscriber to The Press and Journal
For as little as £5.99 a month you can access all of our content, including Premium articles.
Subscribe