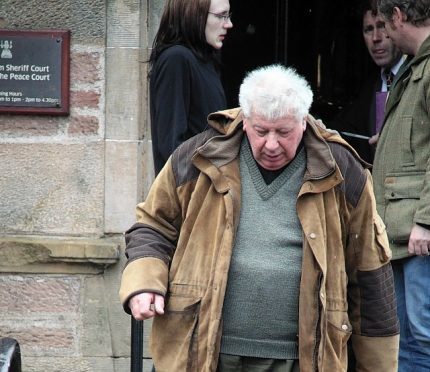 A sheriff has given a businessman three months to sell a house to repay almost £25,000 he cheated from the benefits system.
Charles Wright, of Larch Cottage, Monument Park, Strontian, admitted at Fort William Sheriff Court giving false information to the Department for Work and Pensions in March 2008.
The 72-year-old claimed he had only £4,000 of savings and owned no other properties, so received £24,340 in pension credit over the next few years.
However, he actually owned two other houses 30 miles away from his own home which he later sold for almost £300,000.
Wright's agent, solicitor Hamish Melrose said his client would now sell a semi-detached house at Caol, which he had given to his daughter to let out, to repay the money he swindled.
Sheriff Richard Davidson told Wright: "I am not at all happy you have been using the almost £25,000 you fraudulently obtained to wheel and deal in the property market.
"The victim has been the public purse.
"The High Court has said that when the benefits fraud approaches £20,000 prison should be considered as a punishment.
"I will also defer sentence for three months when I will impose a financial penalty or otherwise."
The trial of a motorist accused of drink-driving had to be postponed yesterday after a witness was involved in a road accident on the way to Fort William Sheriff Court.
Fifty-nine-year-old Carole Ann McDonald, of 8 Lorn Drive, Glencoe, denied driving carelessly between the Corran Ferry and Glencoe on the A82 on December 20 by travelling at an excessively slow speed and repeatedly drifting on to the wrong side of the carriageway.
She also denied driving while almost four times the legal alcohol limit.
A new trial date of April 27 was set.
The unnamed witness is understood to have been uninjured but badly shaken.