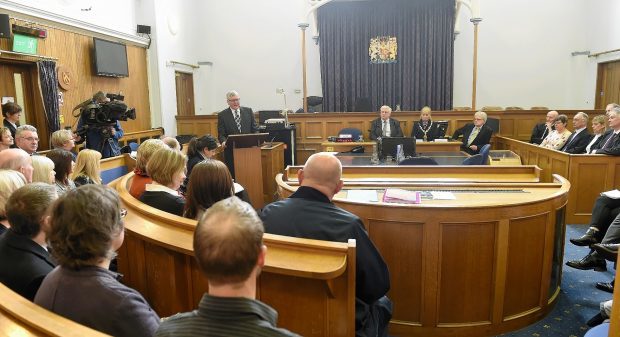 Work will start within months on a "pioneering" new justice centre in Inverness – paving the way for a transformation of the city's iconic castle.
Court bosses promised the new complex would become a "model" which would "set the standard" for the rest of Scotland, as the plans were officially launched yesterday.
The new building will be located on land between Burnett Road police station and the railway line leading north out of the Highland capital.
It will incorporate new courts, as well as providing space for a number of agencies involved in the justice system, including the Crown Office, social work department, Women's Aid and Citizens Advice among others.
With the courts moving out, Inverness Castle is to be brought into public use – and local MSP and tourism minister Fergus Ewing pledged to create a "game-changing" attraction.
The justice centre will be the first of its kind built anywhere in Scotland.
Eric McQueen, chief executive of the Scottish Courts and Tribunal Service, said: "It is certainly our aspiration that Inverness will set the standard for the court service in Scotland.
"We want this to be a justice centre that has got a different feel about it, that is much more holistic in terms of the service that it offers.
"We hope what this will do is set the model for other parts of Scotland in years to come."
The architecture of the building is still being finalised, but Mr McQueen described it as "secure by design" and said he believed that a modern building compared to traditional ageing facilities could change behaviour for the better.
He also revealed that initial work will start later in the year.
He said: "We have submitted a pre-planning application and that has received very positive feedback so far and we'll get the formal responses back on that probably at some point in the next three or four weeks.
"We will then look to get the design team in gear and probably look to get a full planning application in at some stage in the summer."
He added: "We are very experienced at managing major projects, that is a big part of what our organisation does.
"We've got the expertise in place, we've got the project in place and we believe that with the right design and the right approach in place we can move this forward very quickly.
"There are always issues in terms of making sure that you have the planning with the authorities in place but 2018 is what we are aiming for and that at the moment is what we are looking to deliver."
However, Mr Ewing was more wary, saying the timetable was "not set in stone" and there could be some "slippage", although he said he would be comfortable with that to make sure the right decisions were reached.
He said: "My feeling is that we need to take proper time to get right the decision about how best to use the castle, how best to create a game-changing facility with that wow factor, and that will take more time and rightly so."
The north's Sheriff Principal Derek Pyle said the announcement was a "vote of confidence" in Inverness
He said: "We have an exciting opportunity to create a pioneering, state-of-the-art justice centre, which will house justice partners and third sector organisations in the same building.
"It will deliver a range of services for offenders, providing the environment for problem solving approaches to help reduce reoffending, and offer specialist facilities, support and advice for victims and witnesses of domestic abuse, sexual violence and child abuse."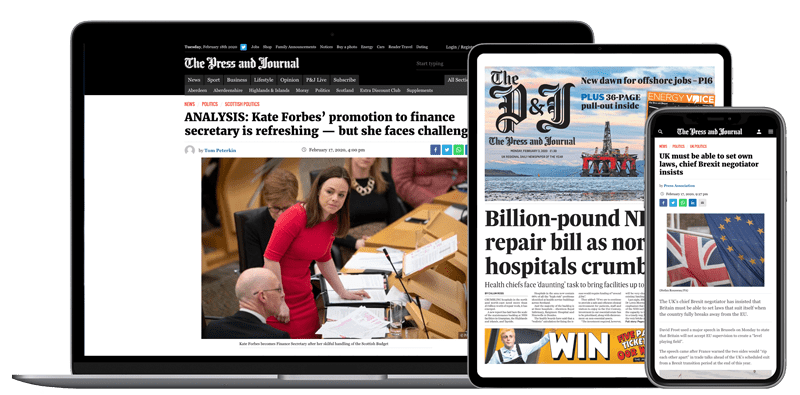 Help support quality local journalism … become a digital subscriber to The Press and Journal
For as little as £5.99 a month you can access all of our content, including Premium articles.
Subscribe