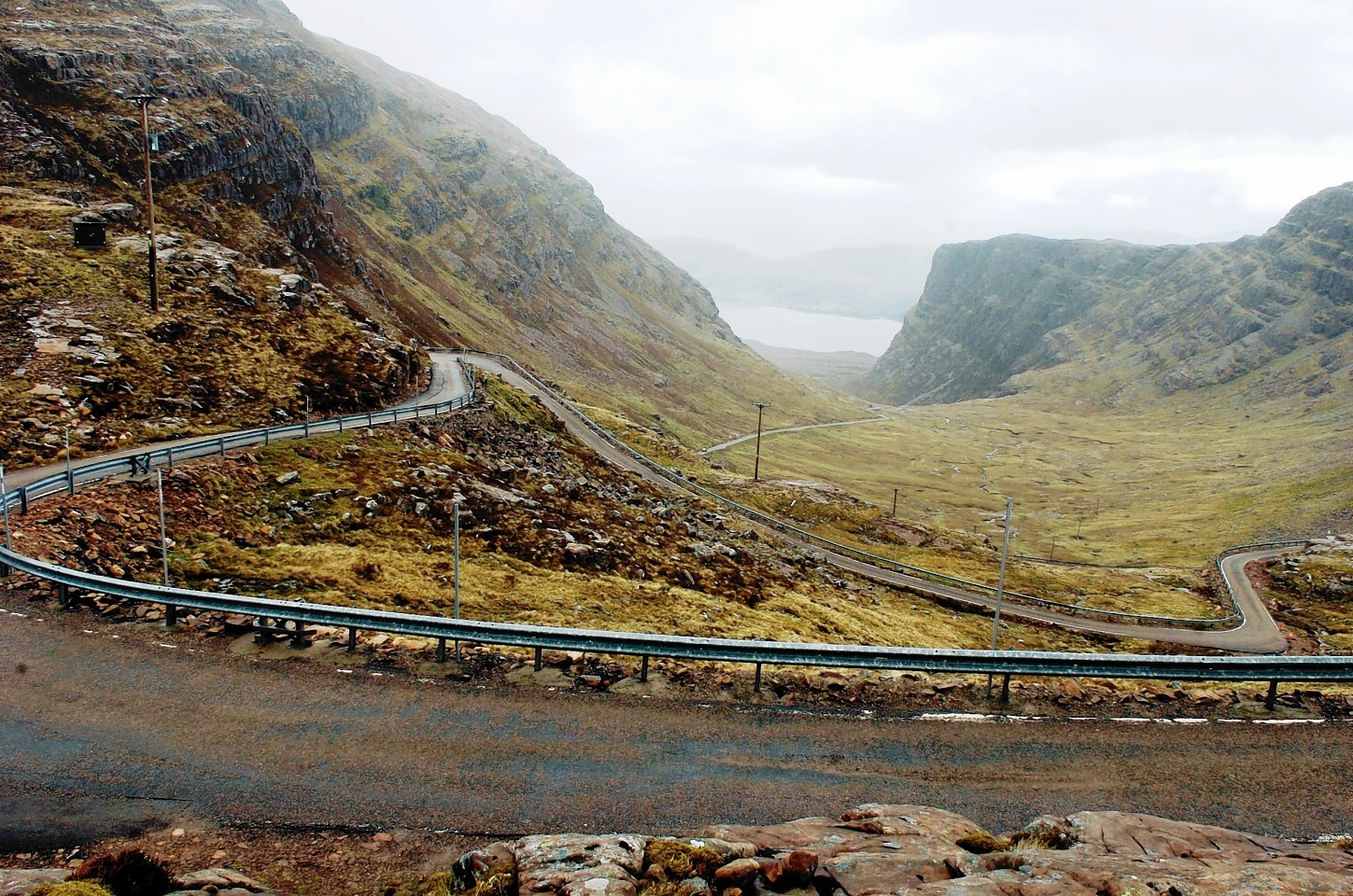 Hundreds of people are expected to take part in an "epic convoy" around the Highlands in support of independence this summer.
More than 550 people in upwards of 230 vehicles are expected to take part in the trip, which will follow the North Coast 500 route – marketed as Scotland's answer to Route 66.
The event has been organised by Saor Alba Gu Brath, which describes itself as major player in providing financial backing to the Scottish independence movement.
Organiser John Tannock said he was hoping to create an "epic convoy" along the route, which will give the local economy a boost.
But hauliers and locals have however raised concerns about the plans, which they fear will cause massive disruption.
The North Coast 500 follows a scenic route around the Highlands, starting and finishing in Inverness.
Large sections of the route follow trunk roads such as the A9 between Inverness and Thurso – but other stretches are on single track roads with passing places.
Mr Tannock contacted the Press and Journal to promote the convoy, but could not be reached for further information last night.
However, in his initial e-mail he said the group would set off from Inverness at 9am on May 14, before heading north on the A9 as far as Helmsdale where they will take a brief break.
They will then continue around the north coast through Caithness and Sutherland before stopping for the night at Clachtoll campsite on the shoreline in Lochinver.
The following day they will head for Applecross for a stopover, tackling the formidable Bealach na Ba pass before returning to Inverness via scenic Glen Affric.
Last night Martin Reid, director of the Road Haulage Association, insisted his concerns about the plans had nothing to do with the organisers being pro-independence, and were based purely on the impact it would have on his industry.
He said: "We don't have a political stance in terms of Scottish independence. We leave our members to make up their own minds on how they vote and would not seek to influence them one way or the other.
"However, congestion is a major problem in Scotland and trade routes still operate at weekends so we would ask anybody planning to take part in this convoy to try their best not to obstruct freight as it delivers vital supplies throughout the country.
"The organisers need to plan this event carefully so they are not disrupting Scottish industry."
Tom Forrest, owner of the Cromasaig B&B and a member of Torridon and Kinlochewe Community Council, also has serious concerns about the outing.
He said: "If they are coming through in one big group of that kind of size then frankly I find it quite irresponsible on behalf of the organisers."
In his e-mail to the P&J, Mr Tannock said he had approached various agencies for guidance when planning for the trip started last year but had not received any advice on numbers.
He said: "We have got 230 vehicles and 550 people registered for the convoy so far and are expecting a few more by the time we leave. We believe the local economies will do really well out of the convoy."
The North Coast 500 has been set up as tourist trail by the North Highland Initiative inspired by the famous Route 66 in America from Los Angeles to Chicago.
The route was launched around a year ago and has proved a success, with many motorists making the trip.
One of the most high profile trips so far was by endurance cyclist Mark Beaumont who made a non-stop circuit in August last year in less than 40 hours.
Linda Munro, councillor for North, West and Central Sutherland said: "I am all for the North Coast 500, I'm completely behind it and I welcome the extra visitors that it brings.
"What I would expect is that all organisers of large events are respectful and responsible in what they are doing.
"That's not a political statement, I would expect the same of everyone whether it's a large cycling group or vintage cars."
Police, Highland Council and Transport Scotland were all approached for comment last night.