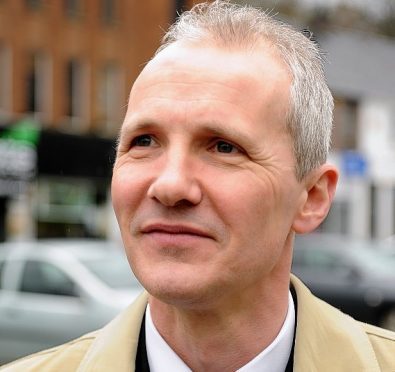 Telecoms giant BT and Highland Council have clashed amid claims gaps in digital technology in the north are putting public safety at risk.
Local authority chiefs are arranging a summit for next month to address the problem after complaints vast areas of the region are still without a fast internet service.
The focus will so-called "not spots", which include the 452 miles of Highland roads still without mobile phone coverage.
That gap has "safety implications," according to Highland planning director Stuart Black.
He said: "While significant progress in improving digital connectivity has been achieved there is a need for improved information on 'not spots' that will enable multi-agency working to put in place a strategy that enables rapid progress on improving digital coverage across Highland."
Council leader Margaret Davidson said: "People are getting rattier about it all the time. They're irritated at the speed that this is coming and I couldn't argue with them.
"I don't think we could ask for more political input and effort than (Deputy First Minister) John Swinney is putting into this, and mobile operators are really on the move with 4G coverage.
"But the area of 'not spots' is huge and it isn't just the mountains."
She claimed promised monthly updates on the process had not materialised.
"BT was committed to tell us by Christmas how far they'd get and where they definitely would never get. But we've had nothing from them," she said.
SNP councillor Dave Fallows claimed that as few as 10% of Newtonmore households had broadband.
His party colleague, Sutherland councillor George Farlow, joked that the "B" in BT stood for "buffering" and that the "T" did not stand for "talk" because, he said, "they keep you hanging on for hours".
A BT Scotland spokesman said: "We've met all our targets so far. Almost 75% of homes and businesses in the council area can now access fibre broadband and 63% of them are accessing speeds in excess of 24Mbs.
"The average download speed across the area is just short of 30Mbs as outlined by Thinkbroadband, the UK's largest independent broadband information site.
"We will not just meet our 'phase one' target of 84% coverage in the area before the programme ends, we're pushing hard to actually exceed it."
He urged Councillor Davidson to identify communities missing out, which BT would then contact.
He said "around one third of premises" in Newtonmore could access the fibre network.