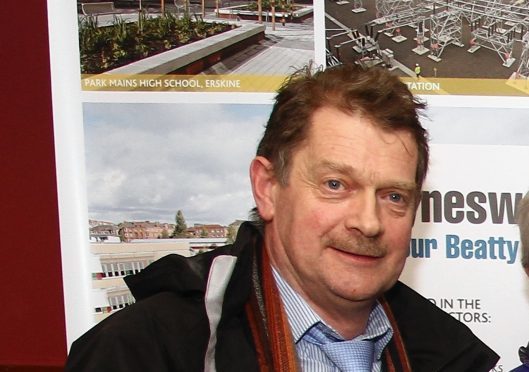 An SNP councillor has resigned as a member of Argyll and Bute Council, triggering another by election.
Councillor Iain Angus MacDonald of the Oban North and Lorn ward has quit his role.
The move emerged after he had received criticism for not attending community council meetings in the area, however the reasons for his resignation were unclear last night.
Antoinette Mitchell, a member of Kilmelford and Kilninver Community Council, said: "We hadn't seen him for four years at any of our community council meetings.
"We have discussed lack of attendance at meetings.
"I have no idea why he has resigned so I can't comment on that."
Last month SNP candidate Julie McKenzie was elected to the same ward, after Councillor Duncan MacIntyre, an independent councillor, resigned for health reasons.
Councillor MacDonald was elected as an independent councillor in 2012 and jointed the SNP group a year later.
He was on several council committees, including the Oban, Lorn and the Isles Area Committee, Area Community Planning Group, Audit Committee, Performance Review and Scrutiny Committee, Community Services Committee, Single Harbour Authority.
He has worked as an architectural and planning consultant in Argyll and Bute since 1987 and was previously chairman of Ardchattan Community Council.
Members received an email on Friday night from Douglas Hendry, executive director of customer services, informing them that Councillor MacDonald had resigned.
It was not possible to contact him yesterday.
Councillor Sandy Taylor, leader of the council's SNP group, said: "In his letter of resignation, he cited the fact that it was difficult to find the balance between the demands of his business and the demands of being a councillor. I know he worked hard at both of them, but he has made that decision in order that he can do right by the people who have elected him the people who pay him to do work for them."
Councillor Roddy McCuish, Lead Councillor for Oban Lorn and the Isles, said: "I had a very good working relationship with Councillor MacDonald. He had a strategic and visionary view of Oban Lorn and the Isles and I hope whoever gets elected will follow in his footsteps in partnership working in the area committee."
A council spokesman confirmed that a by election will be held in due course.