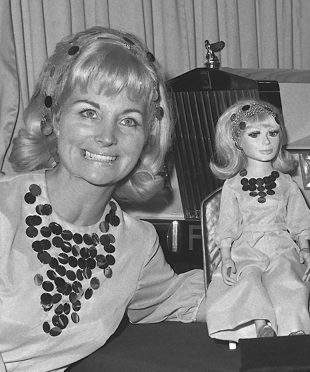 Sylvia Anderson, who was best known to generations of children as the voice of Lady Penelope, the glamorous thrill-seeking puppet from TV show, Thunderbirds, has died, aged 88, following a short illness.
A producer and writer, Ms Anderson created the Supermarionation puppet series with husband Gerry, who died in 2012.
Her daughter, Dee Anderson, said yesterday: "Sylvia was a mother and a legend – her intelligence was phenomenal but her creativity and tenacity unchallenged.
"She was a force in every way, and she will be sadly missed."
As well as voicing Lady Penelope Creighton-Ward in Thunderbirds from its debut in 1965 until 1968, Sylvia also worked on Joe 90, Captain Scarlet and Stingray.
A few years ago, she had been due to give a talk in Eden Court, but the show was cancelled. However she spoke to the Press and Journal at the time about her remarkable life and background.
She said: "My mother's maiden name was Aberdeen, and I have been researching her roots.
"I understand there are quite a few Aberdeins in this part of the world, which although it is spelled differently, is the same family,"
Mrs Anderson was hoping at the time to track down long-lost relatives in the Highlands.
But, of course, the person to whom she was most closely connected was Lady Penelope.
She told me: "Lady Penelope was a bit of an icon wasn't she?"
"She is very dear to my heart and it's hard to say how much of me is in her, but there is certainly quite a bit.
"When my ex-husband Gerry and I were working together on the TV shows, he planned the adventures and I created the hero side, in other words, the characters.
"I had a wonderful time creating them, especially Lady Penelope.
"The story of the Scarlet Pimpernel had always been a favourite of mine. I was intrigued that someone could be a fop during the day and an adventurer at night.
"So I created Lady P in a similar vein. She's the last of the debutantes; living in a stately home, but bored with the endless round of social engagements which is why she gets involved with International Rescue."
Her faithful companion was chauffeur Parker, who drove her customised pink six-wheel Rolls Royce car and uttered the immortal catchphrase, 'Yes M'Lady'."
Mrs Anderson recalled: "I wanted to give her a comedy sidekick, so I created Parker, a loveable rogue who knew tricks which came in handy for her work with International Rescue.
"He was based on a terribly nice chap with a florid complexion who used to run a pub we frequented in Berkshire.
"He would shuffle between tables telling bits of stories to customers and saying things like, 'Ooh, the things I could tell you about the old Prince of Wales'.
"But, before you could say: 'Do tell', he would move away leaving you wanting to know more."
Sylvia also bet me £1 that, during the show, she would be asked what FAB meant.
She explained: "It's the question I am asked most often. It's not an acronym, and doesn't mean anything.
"We chose it simply because it was a buzz word of the time, everyone used to say fab, to describe something that was good, so that's why we chose it."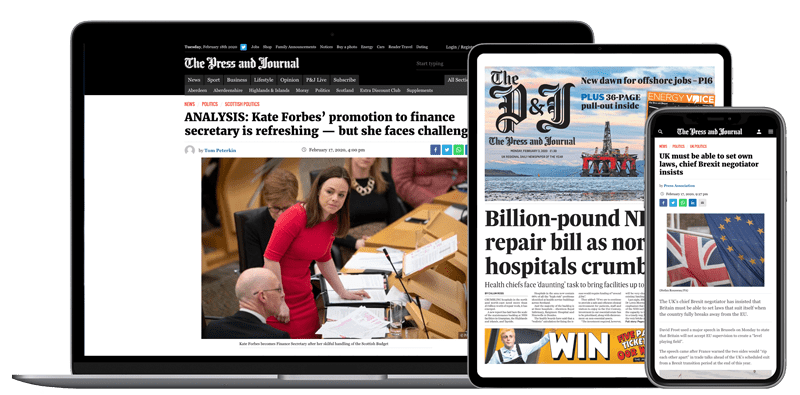 Help support quality local journalism … become a digital subscriber to The Press and Journal
For as little as £5.99 a month you can access all of our content, including Premium articles.
Subscribe