 Councillors yesterday approved a planning application for a new bonded warehouse, the first step in a distillery and residential housing development, at Polphail village, Portavadie, as well as a masterplan which will guide the future development of the area.
The derelict village has been identified in the council's Local Development Plan (LDP) as an area suitable for tourism, leisure, housing and business at Polphail village, Portavadie. The development will take a phased approach, with the first phase seeing one relatively small whisky bonded warehouse built initially, with a future two planned, subject to demand.
The second phase would see the construction of a distillery on the existing Polphail village brownfield site, with the abandoned village being demolished immediately after the warehouses are built.
The third phase would involve a village development, Port Sandy. This would include 100 houses, local amenities, community facilities and a leisure centre.
Speaking after the meeting, Councillor David Kinniburgh, chair of the council's planning committee, said: ''We wholeheartedly support this development; it will be a great boost to the economy of South Cowal in particular and Argyll and Bute in general. A particularly important feature is the masterplan which identifies potential future developments in the area.
"The derelict village is an eyesore which has lain empty since the 1970s. This is an ideal opportunity to support a mixed use development which will create more jobs, provide more houses and attract more people to the area, supporting the economic development of west Cowal. It's a win in a whole range of areas; today's positive decision really was a no-brainer.
''This is a real good news story for the area and a great example of the public and private sectors working together to create jobs. The council has worked closely with Portavadie Estates as they have developed their proposals and we are delighted the project now has the go-ahead."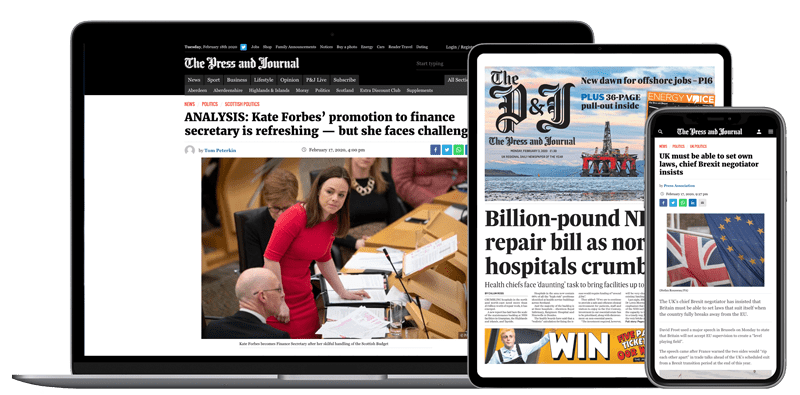 Help support quality local journalism … become a digital subscriber to The Press and Journal
For as little as £5.99 a month you can access all of our content, including Premium articles.
Subscribe