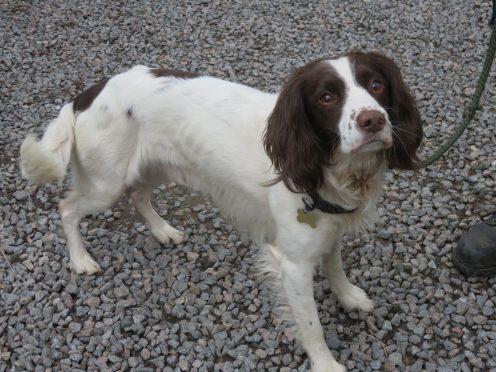 Police are hunting for the owner of a spaniel which has killed at least four sheep in a savage attack on farmland in Inverness-shire.
Numerous sheep were attacked by the spaniel, believed to be called Max, at Allanmore Farm near Drumnadrochit on Tuesday morning.
Farmer Robert Paterson last night said that four sheep had died and two were seriously hurt.
He said he hoped the dog was to be destroyed.
The spaniel was found by a neighbour of the farm following the attack and has since been handed over to the police.
The force released a photograph of Max last night as part of efforts to find his owner.
The attack happened at about 7.30am on Tuesday and farmer Mr Paterson described how he saw the dog among the flock.
He said: "The dog was just pushing the sheep against the fences and going at them.
"I don't know who it belongs to. He had a lead on so someone has either lost him or let him go for some reason.
"It can't be someone very far from the farm."
Mr Paterson and his father tried to catch the dog but it managed to escape before being found later by a neighbour.
Mr Paterson added: "I don't know what they're going to do with the dog but I hope he is destroyed. You can't have that."
Sergeant Craig Stuart said: "Police Scotland are keen to trace the owner of the dog to assist with the inquiry. The dog is safe and well and being looked after locally.
"Anybody with any information regarding the owner is asked to contact Police Scotland."
Anyone who recognises the dog, or anyone who has any information about the attacks, should contact police on 101 or Crimestoppers on 0800 555 111 if they wish to remain anonymous.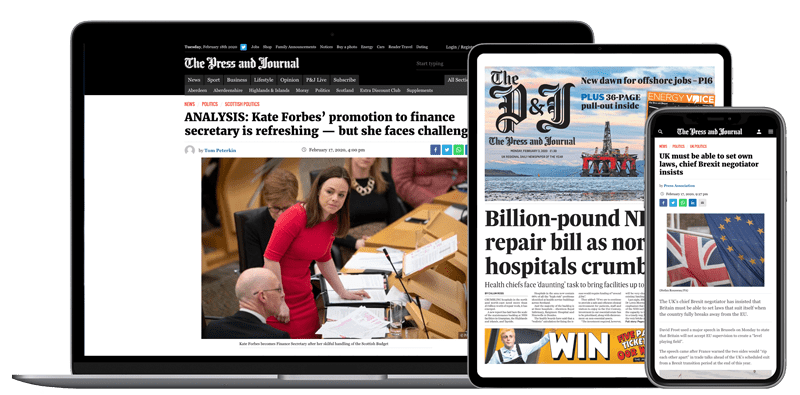 Help support quality local journalism … become a digital subscriber to The Press and Journal
For as little as £5.99 a month you can access all of our content, including Premium articles.
Subscribe