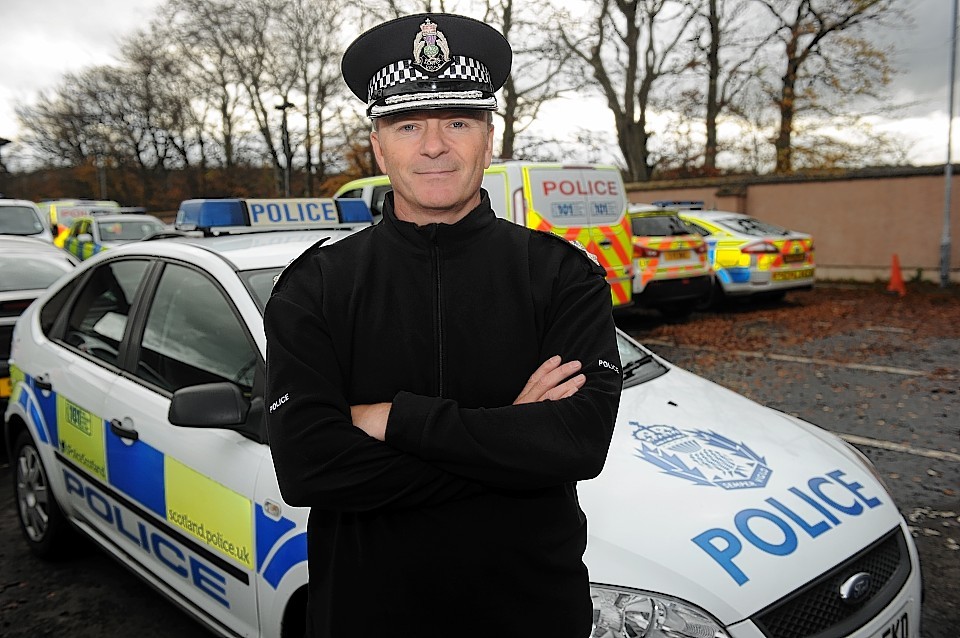 The north's top police officer has raised concerns after the number of serious violent incidents in the Highlands soared by 30%.
Chief Superintendent Julian Innes said last night that he was "not happy" about the rise – and declared that there was "far too much violence in the Highlands".
Figures for between last April and January this year show that overall crime in the region is up by 6.4%, from 4,738 last year compared to 5,062.
Sex crimes have increased by almost a quarter from 350 last year to 457, but Mr Innes believes this is a positive sign that victims are becoming less afraid to report incidents.
The area commander told the Press and Journal yesterday he was "not comfortable" with the increase in violence, however.
"What we've seen is a rise in violence in the Highlands, which I'm less than pleased about. There have been 70 more acts of violence, the figures have gone from 165 to 235, a 29.8% increase," he said.
"That's the more serious stuff, I'm not talking about a minor assault where people are pushing and shoving, or there's a slap. It's where somebody has had a broken bone, had some stitches or some permanent disfigurement or injury.
"So I'm not comfortable about that at all. I'm not happy. It's far too much for me – there's far too much violence in the Highlands."
Mr Innes said that "most" of the violence was related to alcohol, but that the management of bars and clubs in the north was "better than it has ever been".
"What we have done is try to understand why violence has increased. If we look at a five year trend, then violence is actually down, but when you look at this year compared to last year it's different," he said.
"The issue I think that's emerging is people using alcohol at home, probably the availability of cheaper alcohol, leading to pre-loading at home and then the activity taking place in public space later on in the evening.
"You reduce it by individuals respecting other people. You reduce it by taking account of their own behaviour in public, and we try and ask folk not to resolve their differences with acts of violence."
As part of Operation Respect, the force contacted people with a history of violence before the festive period and warned them to behave.
Mr Innes said such interventions would be repeated.
"That was really successful. From memory, over 40-odd folk were spoken to and one committed an act of violence. So that worked. We're going to look at that type of activity again," he said.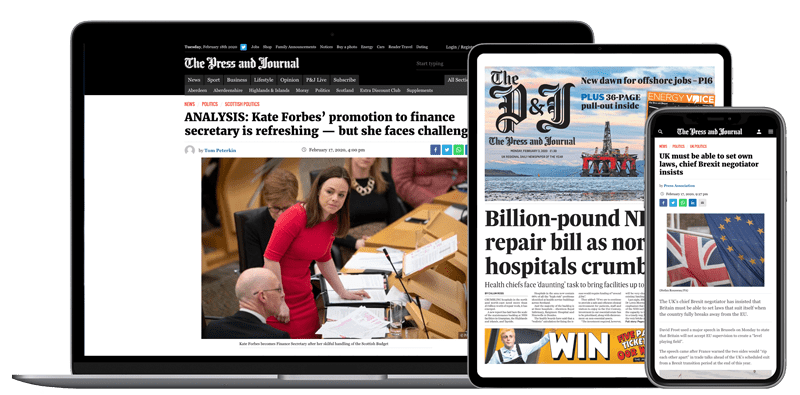 Help support quality local journalism … become a digital subscriber to The Press and Journal
For as little as £5.99 a month you can access all of our content, including Premium articles.
Subscribe