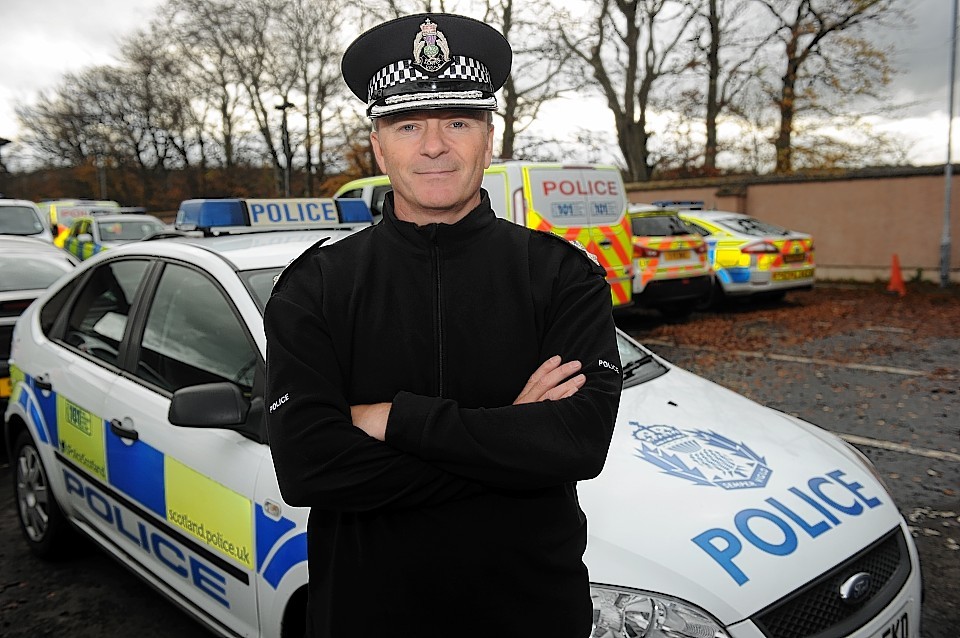 The outspoken police chief in charge of Britain's most northerly and picturesque communities has revealed there's "far too much violence in the Highlands".
Chief Superintendent Julian Innes says the problem has been caused by the easy availability of cheap alcohol, with people "pre-loading" booze at home before going to pubs and clubs.
He spoke of his concerns after the number of serious violent incidents soared in the region by a whopping 30 per cent.
And figures for the time between April last year and January this year show that overall crime has increased significantly by 6.4 per cent in the Highlands.
There were also more than 100 extra sex crimes compared to the year before, with 457 being reported.
Mr Innes said he was "not happy" with the stark increase in serious violent incidents.
He said: "What we've seen is a rise in violence in the Highlands, which I'm less than pleased about.
"There have been 70 more acts of violence, the figures have gone from 165 to 235, a 29.8 per cent increase.
"That's the more serious stuff, I'm not talking about a minor assault where people are pushing and shoving, or there's a slap.
"It's where somebody has had a broken bone, had some stitches or some permanent disfigurement or injury.
"So I'm not comfortable about that at all. I'm not happy. It's far too much for me – there's far too much violence in the Highlands".
Chief Supt Innes said that most of the violence was related to alcohol.
He added: "What we have done is try to understand why violence has increased.
"If we look at a five year trend, then violence is actually down, but when you look at this year compared to last year it's different.
"The issue I think that's emerging is people using alcohol at home, probably the availability of cheaper alcohol, leading to pre-loading at home and then the activity taking place in public space later on in the evening.
"You reduce it by individuals respecting other people.
"You reduce it by taking account of their own behaviour in public, and we try and ask folk not to resolve their differences with acts of violence."
This is not the first time that Chief Supt Innes has been outspoken on issues affecting the Highlands.
He revealed last month that he had been branded a racist after warning of the threat of Romanian crime gangs operating in the Highlands.
He accused the criminals of thinking of the region as a soft touch.
At the time he said: "I deliberately took the conscious decision last year to tell local communities that were being targeted by Romanian crime gangs.
"I got a few slaps for that, and there were observations from people about me being racist. That's absolutely not the case.
"It was fact that these people are Romanian, they are living in Glasgow, they are organised, and they were targeting rural areas, particularly this area."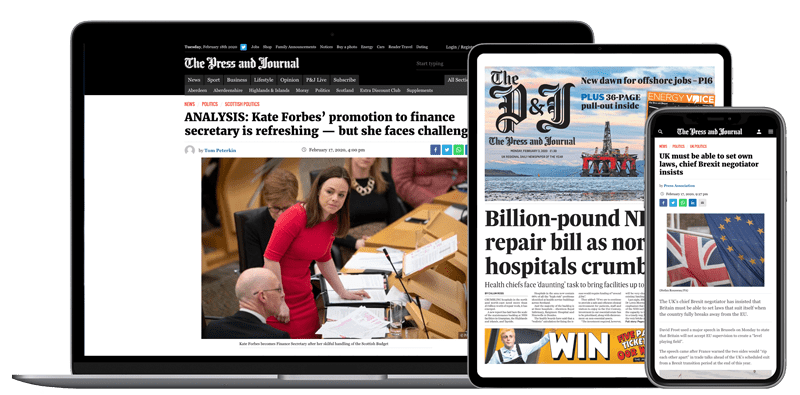 Help support quality local journalism … become a digital subscriber to The Press and Journal
For as little as £5.99 a month you can access all of our content, including Premium articles.
Subscribe