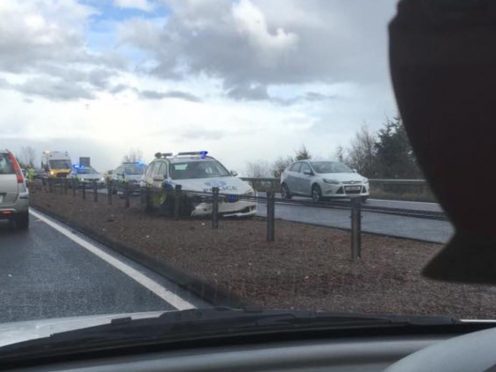 A police car has crashed on one of Scotland's busiest roads.
Police were made aware that the squad car had crashed into the barrier at Cairnie Brae on the A9 – it's just south of Perth at around 4pm.
The car was on its way to another crash at the time. Nobody was injured in the incident.
A police spokesman said: "They were on their way to another accident at the time.
"There had been a bit of a spate of them with one on either side of the road.
"We don't know the exact circumstances at this time."
​