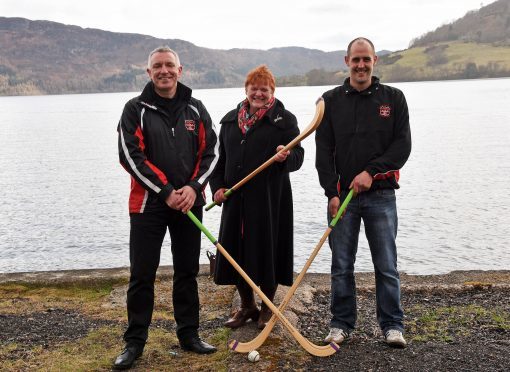 A Highland shinty side are to strut their stuff in the Big Apple after their exploits caught the eye of Tartan Day organisers.
Glenurquhart's MacTavish Cup winning side are now gearing up for the trip of a lifetime to New York.
They will take part in the 18th Annual Tartan Day Parade down 6th Avenue on April 9.
For Glenurquhart Club President Garry Mackintosh the invitation to his club to strut their stuff on the streets of Big Apple came as a massive surprise – but a very welcome one at that.
"Just after our MacTavish Cup triumph over Newtonmore last June I was contacted by Alan L Bain, President of the National Tartan Day New York Committee who suggested we take the side across, march in the parade and also showcase Scotland's indigenous sport with an exhibition match in Central Park," he said.
"Clearly they had noted our historic victory in the media – our first success in the MacTavish in over a century of trying – and I suppose the idea of a team of shinty players from the shores of Loch Ness caught the American imagination. The Loch and its monster are after all a global brand.
"We sat on the idea for a while but then having been joined in the venture by several strategic sponsors we realized we could seize the opportunity of a lifetime."
The Aird and Loch Ness Highland councillors have contributed £4,000 for the trip from their ward discretionary fund.
Local Councillor and Leader of The Highland Council, Margaret Davidson met up with co-manager Billy Maclean and team captain Lewis Maclennan to wish them well.
She said: "I know the Club will do Glen Urquhart and Highland proud. It is a fantastic opportunity and they have done well to make it and take it.  Take the good wishes of all of us around Loch Ness with you."
A party of 30 players and officials, accompanied by the current President of the Camanachd Association, Glenurquhart native Jim Barr, will leave Drumnadrochit for New York on April 8 and are due to return to the Glen three days later.