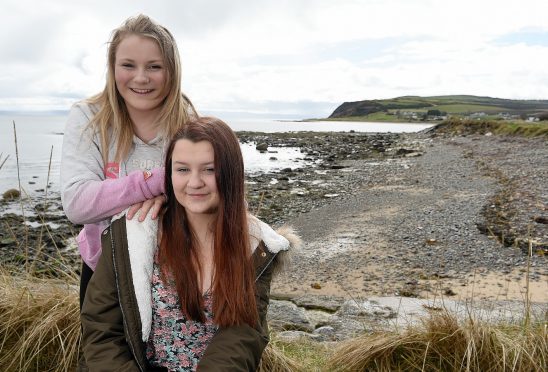 Two schoolgirls had to be airlifted to safety after getting cut off by the tide and left stranded 160ft up on cliffs.
Thirteen-year-olds Zoe Taylor and Victoria Liddell-Young were left scared and disorientated in the dark as an evening stroll turned into a "complete nightmare".
The pair set out to reach local landmark the Well of Good Health near their home village of Ballintore.
But the two Tain Royal Academy pupils had to call the emergency services for help and used the torches on their mobile phones to guide in the helicopter which plucked them to safety.
By then a major search operation had been launched, involving the coastguard, lifeboat and police.
They had visited the well – known locally as the Wellie – before but missed the path and ended up far beyond.
Zoe said: "We realised that the tide was quite far in and if we went back the way we wouldn't have made it all the way back.
"So we decided to go up the cliff and see if there was a path to go back the way we came but it ended up in thorn bushes and we couldn't get down because it was too steep.
"It was too dangerous to get down so we were kind of trapped."
The girls made a 101 call to police before eventually dialling 999 as darkness fell.
The Invergordon lifeboat was sent to scour the coastline, while the coastguard helicopter Rescue 951 was also scrambled.
Because they were unsure of their position the girls were asked by police co-ordinating the search to shout and wave their mobile phones in the air to help locate them.
They were found about 160ft up the cliffs south of Shandwick after about 90 minutes of searching and the helicopter moved in to rescue them.
Zoe said: "When we were down on the ground we were scared because it looked as if it was going to land on top of us.
"But then it was like 'we have to do this because there's no other way'.
"I was looking at my friend's face and she said it was so scary she couldn't breathe.
"But to me it felt really strange, it was like 'is this really happening?'."
Veronica described the incident as a "normal walk which became a complete nightmare."
Zoe added: "It was scary, it was a once in a lifetime experience."
Her mother Mina Taylor said: "I was just assuming that she was going to her friend's house and she'd be back by 9.30pm as normal.
"I had been out to my brother's for a cuppa and then came back and found a missed call on my mobile saying the girls had been down that way.
"I just immediately went out and then I saw the police and all that around and my heart just sank.
"I just thought they might have been at the Wellie and been back but I didn't realise that they had been all the way past it."
The two girls were airlifted back to a field near Shandwick to be reunited with their families.
Invergordon lifeboat spokesman Michael MacDonald said seven crew members had launched aboard their vessel Douglas Aikman Smith to go to the scene.
He added: "It was a swift and well executed rescue, the girls illuminated their location by using mobile phone lights to attract rescue crew."
The drama unfolded around 9pm on Tuesday.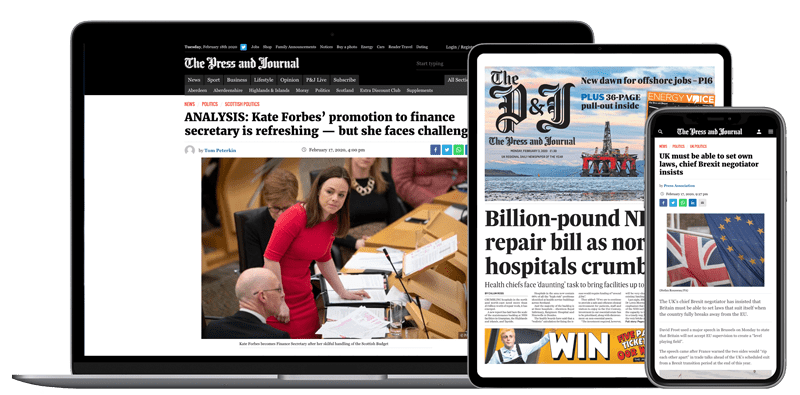 Help support quality local journalism … become a digital subscriber to The Press and Journal
For as little as £5.99 a month you can access all of our content, including Premium articles.
Subscribe