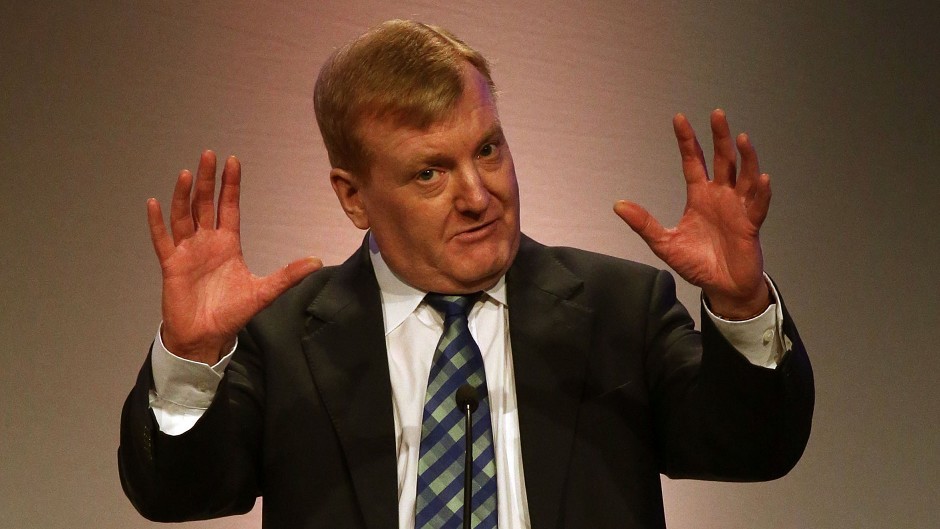 Former Liberal Democrat leader Charles Kennedy left an estate of almost £900,000 in his will to his son.
The 55-year-old was found dead in his cottage in Fort William in the Highlands on June 1 last year, less than a month after he lost his Commons seat.
The former MP, whose long battle with alcoholism was well documented, died after suffering a major haemorrhage.
Mr Kennedy was described as "one of the most gifted politicians of his generation", who was held in "high regard and with much affection" by all the parties at Westminster.
His recently-published will has now revealed he had an estate valued at £882,426 at the time of his death.
His recently-published will has revealed he had an estate valued at £882,426 at the time of his death.
He left instructions that his entire estate should be held in a trust for his 11-year-old son Donald until he reaches the age of 25.
In the will, which was written in August 2012, Mr Kennedy also instructed his son should become the tenant of three crofts he had in Lochyside when he turns 21. The crofts and their common grazing shares were valued at £210,000.
Mr Kennedy lost his Ross, Skye and Lochaber seat at the General Election last year, after 32 years in politics.
But he was said to have been relishing the prospect of leading the campaign to keep Britain in the EU.
A memorial service was held at St George's Catholic Cathedral in Southwark for him in London in November, which was attended by politicians from across the spectrum and friends from across the UK.
At the Lib Dem conference in September, party members gave the father-of-one a minute-long standing ovation following a film dedicated to his life.