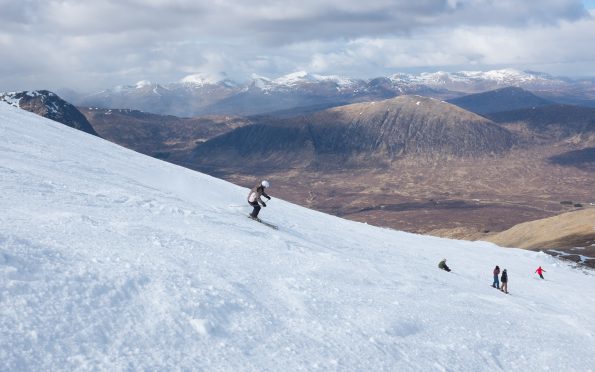 One of the north's three mountain ski resorts has closed its winter sports season due to a combination of a shortage of skiers and snowboarders and a lack of snow on the lower slopes.
However, the other two still have plenty of snow and are enjoying perfect skiing conditions, with more snow expected towards the weekend.
Nevis Range, near Fort William in Lochaber, had its last official day of skiing at the weekend.
Heather Negus, of Nevis Range, said people generally stopped skiing and moved on to their summer activities at this time of year.
She said: "People located in the city almost can't image that we still have snow on the upper mountain.
"An average day at this time of year is less than 100, compared to well over 1,000 in the middle of winter.
"We also lose snow and the level rises, leaving us with no beginners area."
She added that this year they had 27,000 skiers and snowboarders, which was above average for recent years.
Meanwhile, Glencoe Mountain Resort, also in Lochaber, is planning to carry on offering skiing seven days a week until at least Monday May 2.
The resort's managing director Andy Meldrum said: "After that, we will have to see. We've still got plenty of snow.
"We still have almost all of our upper and middle runs and even the lower slopes are still partially complete.
"And the forecast is looking good for this week, becoming colder with some fresh snow as we head into the weekend."
He added that, although the season had started later this winter, the number of days they were open were similar to last year as they only lost five days – including yesterday – due to high winds, compared to 34 the previous year.
CairnGorm Mountain, near Aviemore, was open yesterday (Monday) and planning to carry on offering skiing for as long as possible.
Senior marketing executive Ross Coulter said: "We're taking it day by day at the moment.
"We're at the mercy of the weather gods. We'll go on for as long as we can.
"At the moment, we have skiing from the top to the middle of the mountain, but no snow on the runs from the middle down."
Glenshee Ski Centre, between Blairgowrie and Braemar, and The Lecht Ski Centre, between Strathdon and Tomintoul, had already been forced to end their winter sports seasons due to a lack of snow.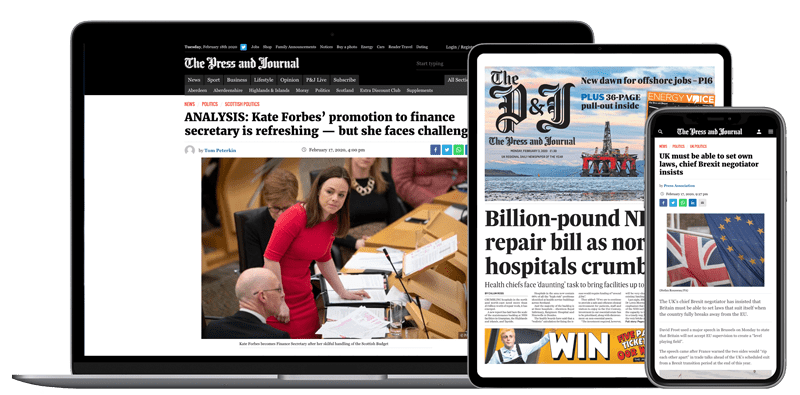 Help support quality local journalism … become a digital subscriber to The Press and Journal
For as little as £5.99 a month you can access all of our content, including Premium articles.
Subscribe