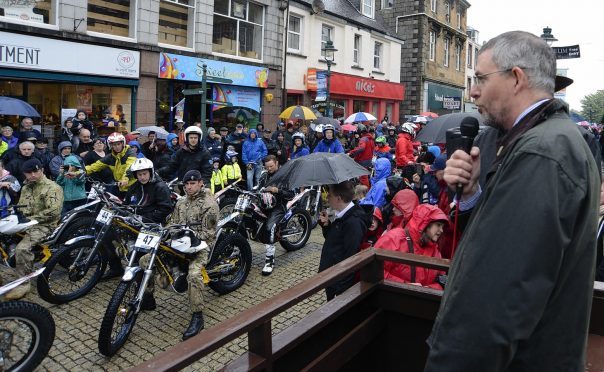 Around 275 riders will take part in the Scottish Six Days Trial (SSDT) from Monday May 2 to Saturday May 7.
This will follow the Scottish Pre-'65 two-day trial on Friday April 29 and Saturday April 30.
Both are organised by the Edinburgh and District Motor Club.
SSDT clerk of the course Jeff Horne said competitors would be travelling from all over the world, including Japan, New Zealand, Australia, Canada and many parts of Europe.
He said: "The riders all bring people with them and there are many more people who come along to watch.
"An Events Scotland survey four years ago showed the two events to bring in excess of £1.6million into the local economy each year, so it's probably more than that now."
Mr Horne added that a new 90-mile route on the Tuesday would take in some new sections around Ardgour.
The Pre-'65 trial for motorcycles manufactured before 1965 is considered the most important Pre-'65 trial in the UK, with around 180 competitors taking part this year, including guest of honour motorcycle racer and TV personality Guy Martin.