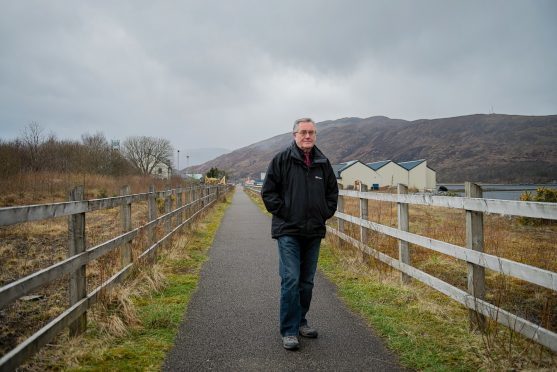 The estimated cost of building a Caol link road has fallen by at least £21million after council officers were told to have another look at the figures.
Cost estimates for the much-needed link road, which would bypass a section of the busy A82 Inverness to Glasgow trunk road, were given in a transport background paper accompanying the West Highland and Islands Local Development Plan.
This document showed the cost of a new road between Inverlochy and Caol to be between £54.2million and £78million.
But a new version of the paper puts the cost at £35million to £50million.
For Lochaber chairman Duncan Brown previously pointed out that the estimate for the Caol link road was higher than the Inverness West link road, which is costing £43.35million.
And he suggested the Lochaber figure had been put unrealistically high to make it look less attractive.
Mr Brown yesterday said: "I stand by that suggestion.
"There has been a dramatic change in the figures and I wonder what underlies it."
Councillor Brian Murphy, Fort William and Ardnamurchan, explained that local members demanded the original document was withdrawn from the development plan consultation because of a "number of inaccuracies and unsubstantiated assertions".
The updated version of the report is now back on the Highland Council website as part of the consultation.
Mr Murphy said he was concerned about the dramatic change to the figures.
He said: "It doesn't give you much confidence in how they were arrived at."
He added that he did not have any confidence in the report and called for it to be withdrawn again.
Lochaber Committee leader Councillor Thomas MacLennan said he was "at a loss to explain the wild fluctuations in the costs for Caol link road", which they had been told two years ago would cost £25 million.
He said: "This link road has been talked about for over 30 years and practically nothing has been achieved.
"The time has come to make decisions on an affordable, attainable and achievable solution to Fort William's traffic problems, which doesn't involve us waiting decades."
A Highland Council spokeswoman pointed out that transport background papers were required by Scottish Government guidance to accompany local development plans.
She said: "The purpose of the paper and plan is to stimulate local discussion and comment."
And she urged local people to read the available material and to comment before the June 10 deadline.