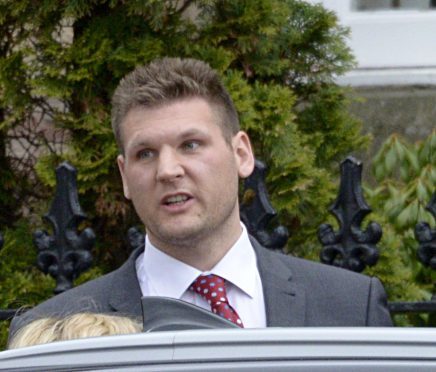 A holidaymaker who became frustrated while waiting at a stop sign for tree felling operations on the A82, drove past the sign and repeatedly drove at one of the workers on the site, a court heard.
Lee White, 40, was yesterday (Friday) found guilty after trial at Fort William Sheriff Court, where he was fined £850 and banned from driving for 18 months for dangerous driving.
Sheriff Richard Davidson said it was clear that he had "lost his patience" and drove dangerously.
Sentencing White, the sheriff told him: "When a road man was trying to protect you and the other occupants of your vehicle from the risk of a tree or a bit of a tree coming down on top of you, you elected to engage in a game of dodgems with him causing him initially to fall over and then, on two separate occasions driving over his feet, fortunately in such a way than no injury of any significance was caused.
"His presence on the road was blindingly obvious because he was wearing high visibility gear and it's a matter of good fortune that he did not sustain an injury, which could have led to him being permanently disabled.
"I regard this as a serious case of dangerous driving."
White, of 26 Jackfield Close, Redditch, Worcestershire, denied driving dangerously on the A82 Inverness to Glasgow road at North Road, Fort William on April 14, 2014.
The charge stated that he refused to obey an instruction to stop by James Hughes, who was operating a traffic control system, and repeatedly drove into Mr Hughes and forced him out of the way.
PC Iain MacLennan read Mr Hughes' statement to the court in which he said: "He was definitely aware of what he was doing.
"I was standing in front of the car and he drove into my shins. He did this five times."
Mr Hughes said he warned White that they were cutting down trees and they could land on his car, in which he had two children, but he just "sped off."
White told the court he initially stopped his VW Passat at the stop sign and waited for five to 10 minutes.
He said: "I could see there was nothing going on in front of me and couldn't understand why I was being kept waiting.
"I thought I'd go forward a bit and speak to him. I thought we'd been forgotten because we'd been waiting for so long."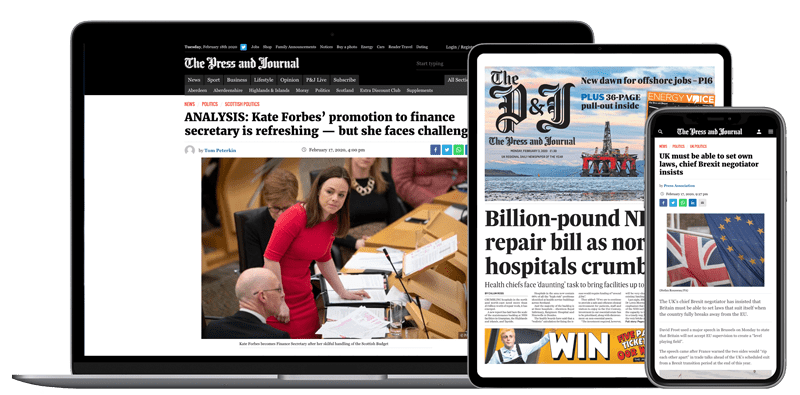 Help support quality local journalism … become a digital subscriber to The Press and Journal
For as little as £5.99 a month you can access all of our content, including Premium articles.
Subscribe