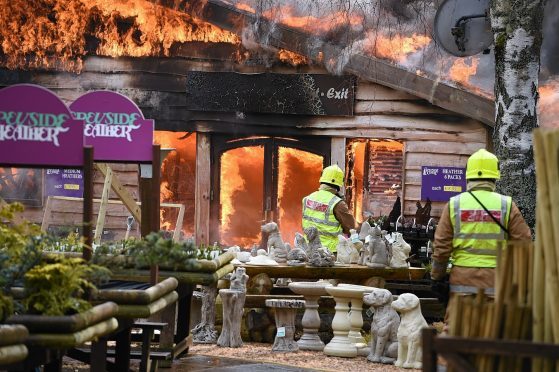 An investigation has been launched into the cause of a fire which destroyed a popular Highland tourist attraction.
Speyside Heather Centre near Dulnain Bridge was engulfed by flames on Friday morning.
A joint investigation involving police and fire service officers will be carried out to try to pinpoint the cause of the blaze.
The attraction, owned by the Lambie family, employed up to 25 people and included a garden centre, whisky tasting lounge and restaurants.
At the weekend the Lambies posted a message on their website thanking people for their response following the blaze.
They said: "We're overwhelmed by all the lovely messages of support.
"The fire destroyed our 44 years of hard work but we're all safe.
"Thank you to the fire brigade, ambulance and police, thank you to our amazing staff for all those years of loyalty and hard work and big thanks to the wider community for the offers of help.
"We're grateful to our fantastic customers, without you we couldn't have built our small family business."
They added they would be "quiet" for a while following the incident but urged people "don't forget us" as they plan their next move.
More than 40 firefighters battled throughout Friday to try to contain the fire, which spread rapidly throughout the centre.
Yesterday, the remains of the buildings, which collapsed in the fierce blaze, could be seen from the boundary of the centre.
Eyewitnesses described hearing a series of "explosions" as the fire took hold on Friday morning.
The Lambie family were forced to watch helplessly from their nearby home as the blaze destroyed their business, which they have run since 1972.
Nearby residents were asked to keep their windows and doors closed as the fire generated a huge plume of smoke, which could be seen for miles around.
Crews from Grantown, Aviemore, Inverness, Kingussie and Nairn were involved in the operation.
A spokesman for the fire service said that specialist investigation officers would work with police to establish the cause of the blaze.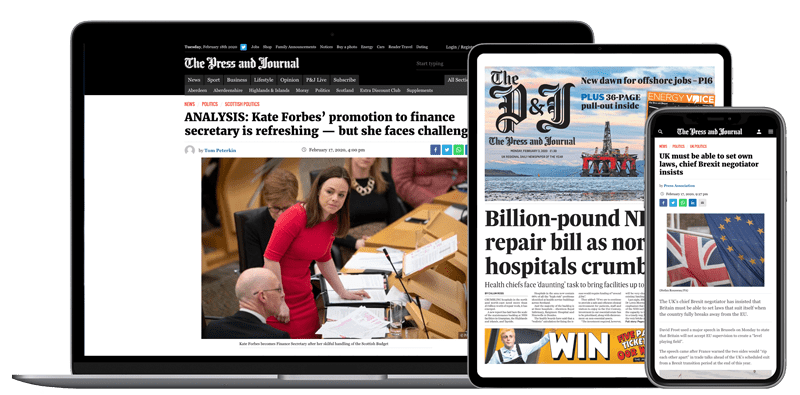 Help support quality local journalism … become a digital subscriber to The Press and Journal
For as little as £5.99 a month you can access all of our content, including Premium articles.
Subscribe