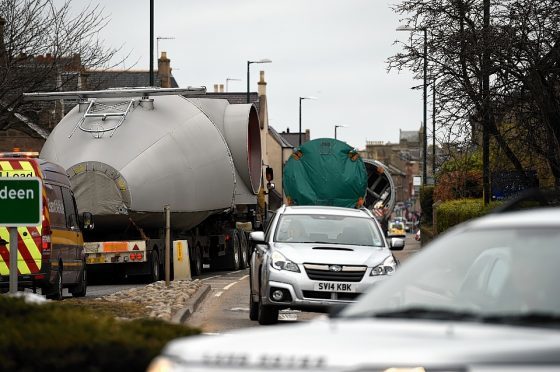 There could be regular traffic delays in and around Inverness during the next four months as the latest convoys of massive wind turbine parts trundle through the region.
The deliveries to SSE's 33-turbine Dunmaglass scheme will begin at 9am today when turbine blade and tower section deliveries will set off from the harbour.
From the Longman roundabout, they will continue onto the A9 before switching to the B851 and on to the site, which is 16 miles south of Inverness.
Daily convoys, comprising up to three deliveries of two components, will operate between Monday and Saturday under a police escort.
The abnormal loads will leave the harbour at about 9am, 3.30pm and 6pm every day, although the times are subject to change at short notice.
The turbine nacelle is being transported by road from Holland and will also require a police escort. That section is expected to be transported along the B851 around mid-afternoon each day.
Arrangements have been agreed between Highland Council, the police and the roads agency Transport Scotland which has liaised with all statutory consultees including the council's roads department.
Other components including the turbine hub, switchgear and other ancillary parts will be delivered by trucks throughout the week and are not expected to cause delays for drivers.
SSE project manager Jamie Meneely said: "This marks a significant milestone in the Dunmaglass project and we're looking forward to beginning erecting the turbines in the coming weeks.
"Although the escorted delivery vehicles will be slow moving, the police will ensure these are done safely and with the minimum of disruption to other road users."
SSE acquired the Dunmaglass project from RES in May 2013. Highland firm RJ McLeod was awarded the £16million civil works contract the following summer.
The work included the construction of the turbine bases and associated cabling and drainage works.
The turbine deliveries will take place throughout May, June, July and into August. The site is expected to be fully operational early next year.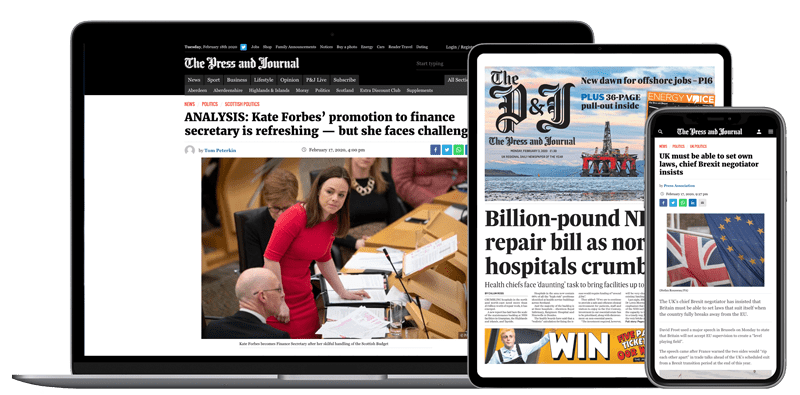 Help support quality local journalism … become a digital subscriber to The Press and Journal
For as little as £5.99 a month you can access all of our content, including Premium articles.
Subscribe