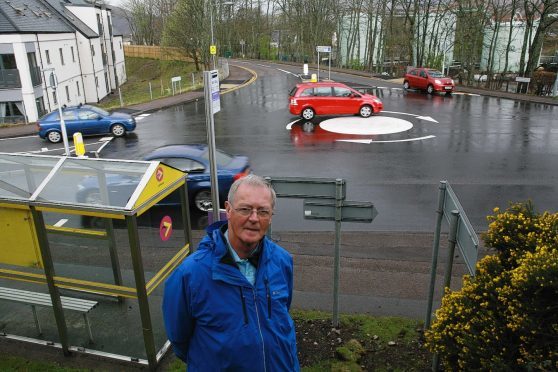 A new mini-roundabout on the A82 Inverness to Glasgow Road is confusing motorists and is an accident waiting to happen, it has been claimed.
Traffic lights at Inverlochy Junction in Fort William have been replaced with a mini-roundabout to speed up traffic flow on the busy trunk road through the Lochaber town.
The improvements, which include a pedestrian crossing on the town side of the roundabout, were completed last week, but motorists are concerned that it is only a matter of time before an accident occurs.
Councillor Allan Henderson, who is chairman of Highland Council's community services committee, said he had received complaints about the new road layout from local taxi drivers.
He said: "They told me they have seen near misses there and one of them nearly got hit himself.
"He was coming out from Inverlochy and a vehicle travelling south on the A82 didn't give way.
"There's a lack of advance warning that you're coming up to a roundabout.
"The locals will learn it's there – hopefully before there's an accident – but tourists won't see it because it looks like a clearway with a green light urging you to go."
Mr Henderson wants better advance signage, the roundabout to be raised and deflectors put on the green lights at the pedestrian crossing so they are less obvious to motorists travelling towards Fort William.
He added that he considered the roundabout to be suffering "teething problems", similar to those experienced when the Lochy Bridge roundabout was installed about four years ago.
Mr Henderson said: "I'm sure it will be an improvement once the teething problems are resolved."
Councillor Brian Murphy, Fort William and Ardnamurchan, said: "I think it will improve traffic flow along the A82, but the real test will come on a Friday in August."
He added that a Caol link road, between An Aird and Blar Mhor on the A830, was still needed to reduce the volume of traffic on this section of the trunk road.
A spokeswoman for Bear Scotland said: "Signs to inform motorists of the new roundabout have been installed.
"We've also adjusted the louvres on the green lights at the pedestrian crossing to further enhance the new road layout to motorists.
"Safety is our top priority and we'll be monitoring the location to address any further concerns."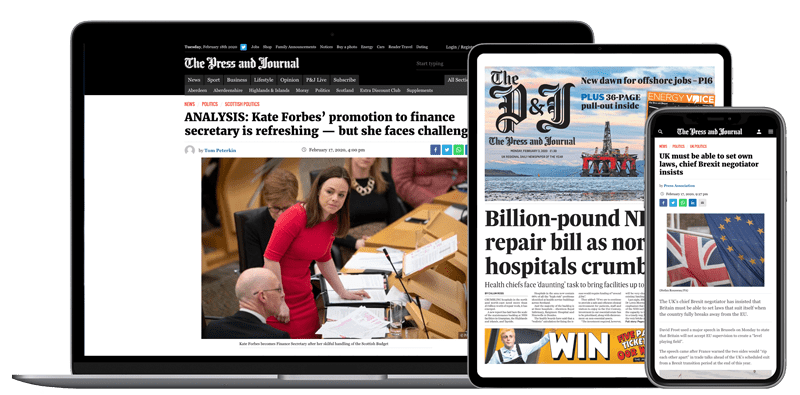 Help support quality local journalism … become a digital subscriber to The Press and Journal
For as little as £5.99 a month you can access all of our content, including Premium articles.
Subscribe