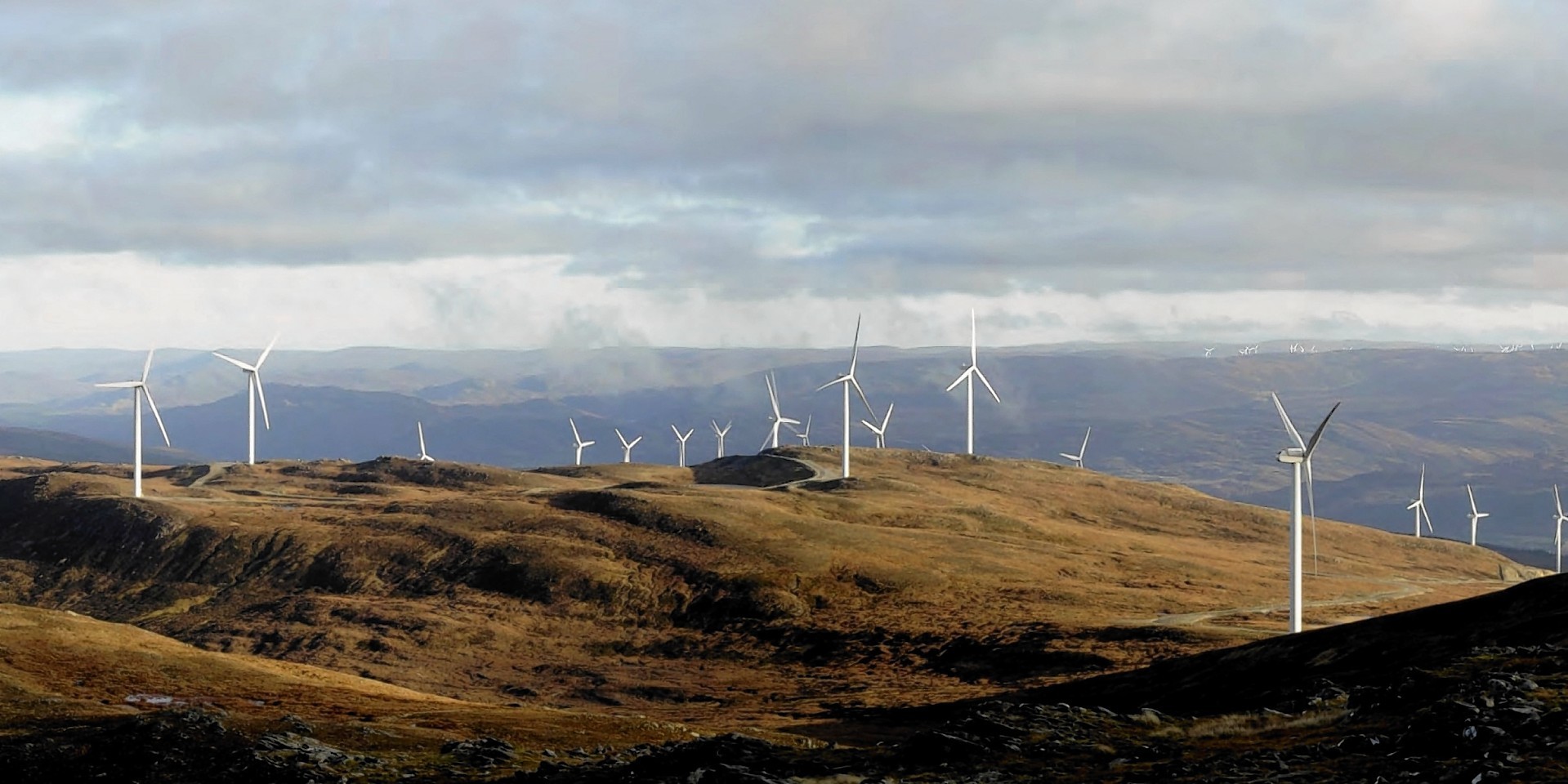 An appeal by Scottish ministers and power firm SSE against a decision to refuse a giant windfarm in the Highlands will be heard over the next three days.
The Court of Session overruled ministers in December last year and rejected planning permission for the Stronelairg development, in the Monadhliath mountains near Fort Augustus. Scottish ministers had approved the plans for the 67-turbine development in June 2014.
Judges will this week hear an appeal against a judicial review, brought by the John Muir Trust, raising concerns about the impact of the project on peatland and tourism.
Th review won the backing of groups such as the National Trust for Scotland and the Mountaineering Council for Scotland.
Court of Session judge Lord Jones had described the government's decision as "defective" and said that it had breached environmental obligations by not referring to an objection in principle by Scottish Natural Heritage.
However, an appeal will now be heard in the Inner House of the Court of Session between now and Friday.
Stuart Brooks, chief executive for the John Muir Trust, said: "We are disappointed that this application has come back to court, and we don't believe it's a sensible use of public money. We would have preferred that the developer SSE had been asked to resubmit the application and then follow due process.
"The decision by Scottish Ministers to allow the project to go ahead was taken despite the Scottish Government's own advisors Scottish Natural Heritage advising that a wind farm should not be built at Stronelairg because of its wild land qualities."
A SSE spokesman said: "We believe the consent decision for Stronelairg was lawful. It is a carefully designed project sited on degraded peatland with the carbon payback estimated to be around 16 months. It would sit in a natural upland bowl, would not be seen from the Great Glen's key tourist routes, and would be entirely invisible from Loch Ness. Stronelairg would utilise extensive existing infrastructure at our Glendoe hydro scheme.
"The project would bring significant benefits to the local and wider economy. It was strongly supported by many local stakeholders, was not opposed by the local community council and was supported by the Highland Council planning committee."