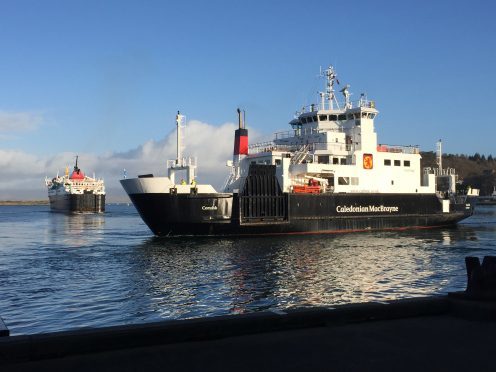 An online petition calling for the MV Coruisk ferry to return to the Mallaig to Armadale crossing attracted more than 800 signatures in its first 24 hours.
CalMac removed the MV Coruisk from this crossing and put on the Mull route, replacing it with two smaller vessels and the Lord of the Isles during the down time from her regular Lochboisdale run.
However, it is claimed that the change is adversely affecting business on Skye and the mainland.
And a well-attended public meeting on the issue in Sleat led to a resounding call for the return of the MV Coruisk, which was purpose-built for the Mallaig to Armadale service.
The petition was set up by Jan Wallwork-Clarke (COR), who is chief executive of the Clan Donald Skye centre at Armadale.
It says: "The loss of the MV Coruisk from the Armadale-Mallaig crossing on the Isle of Skye and the failure to provide fit for purpose replacement vessels has led to a serious threat to the social and economic future of Skye, Lochaber and the Western Isles.
"The economic prosperity of the communities that are heavily dependent on the benefits that this popular and profitable service gives is now under severe threat."
It was set up at around 6pm on Wednesday and by the same time yesterday (Thursday) it had more than 800 signatures.
Ms Wallwork-Clarke said she launched the petition because she felt the concerns of local residents and businesses were being ignored.
She said: "I can't believe the international response it has attracted.
"I thought my largest response would come from the residents of Sleat, but it has grown arms and legs and I'm delighted."
She added that Clan Donald Skye was already suffering the effects of the changes to the service, when the new timetable was introduced on Good Friday.
Ms Wallwork-Clarke said: "Our visitor numbers are down and coach numbers are very much down on last year.
"I also live near the ferry and it has been very quiet this year.
"The replacement vessels are not able to make the crossing on low tides."
A spokesman for CalMac said the company was aware of the Sleat community's concerns and was introducing an amended timetable, which would help address the tidal restrictions and improve reliability.
He said: "The increased capacity currently provided means that record levels of traffic are being carried on the route."