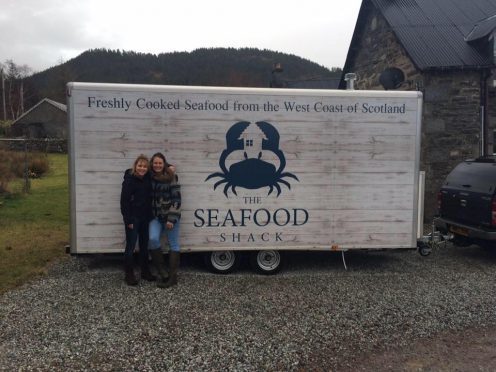 Seafood wars have broken out in a picturesque west coast port.
And a fledging business in Ullapool faces being closed down because of a licence condition designed to protect its rival.
Kirsty Scobie and Fenella MacRae were given permission to open their Seafood Shack as long as they do not trade within a 490ft radius of a shop or restaurant selling similar products.
But the nearby Gallery Cafe now has fish dishes on its menu and has complained to Highland Council about the fare on offer from its new competitor.
Miss Scobie and Mrs MacRae claim they followed all procedures when applying for their street trading licence for the shack.
They thought there was no need to notify to the owners of the Gallery and claimed the outlet only sold paninis and cakes.
But they are now waiting for a visit from a Highland Council official and fear the plug will be pulled on their business.
Their predicament has caused outrage locally and more than 2,600 people have signed a petition titled "Please allow the Seafood Shack to continue serving in Ullapool".
Paul Eddington and Joanna Munro, who own Ullapool Catering Co which operates the Gallery and the Frigate Bar and Bistro, said they change their menu on a regular basis with daily specials.
They blamed "the incompetence of local authority officials" for the situation.
The shack owners spent £400 and four months getting planning permission for their pitch in West Argyle Street.
They say there are few suitable alternative sites in Ullapool.
Miss Scobie said: "It's horrible, the whole thing. The Gallery Cafe sold paninis and cakes.
"We spoke to the council about the traders licence and they said they didn't think we sold similar products so it should be OK.
"When we started trading the Gallery Cafe changed its menu and added seafood and now we are told we are in breach of our contract because we are selling similar things.
"We understand the Gallery is trying promote itself – what we are upset about is that we were allowed to go this far.
"We have been told that someone from the council will visit this week and if we have both got the same food on the menu we will be closed down.
"We have put all our time and money into this."
Ian Mackenzie, a semi-retired oil worker, whose family has lived in Ullapool for generations, is one of the Seafood Shack's customers.
He said: "The Gallery Cafe seems to think it will affect their business and nobody can understand why. The shack doesn't even sell hot drinks so that they won't step on other businesses' toes."
Mr Eddington said: "We bear no ill will against either of the two girls.
"We cannot understand how the Highland Council allowed the two formal licensing and planning processes to proceed, and conclude with the issuing of permissions, whilst fully aware that the operation of a takeaway food trailer on this site would be in breach of one of their main conditions of a street trader licence.
"When making our formal representations to the Highland Council we did so very reluctantly and also expressed our very real concerns that having to do so we were likely to experience an adverse reaction from supporters of the takeaway food trailer and this is exactly what has now happened in this small community.
"We have been vilified on social media with talk of boycotts of our business and some very hurtful and vindictive personal comments directed towards us from people who are not aware of all the facts.
"The impact of that on us personally and on our hardworking staff is intolerable and we feel extremely angry that we have been placed in this disgraceful position due to the incompetence of local authority officials."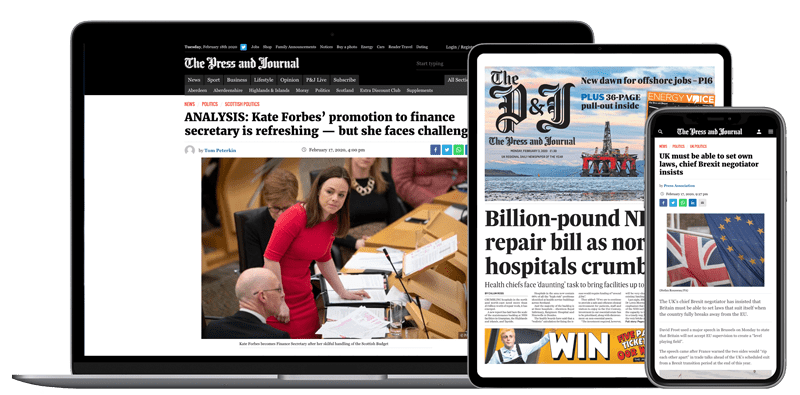 Help support quality local journalism … become a digital subscriber to The Press and Journal
For as little as £5.99 a month you can access all of our content, including Premium articles.
Subscribe