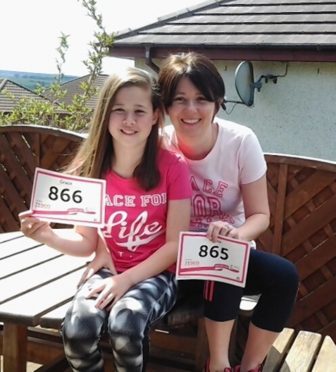 Brave Nicola Ewing is set to lead the charge against cancer at Race for Life Inverness – just two days after starting chemotherapy treatment for breast cancer.
The 42-year-old from Invergordon has been chosen as VIP for the event at Bught Park, Inverness, on Sunday May 22, for Cancer Research UK.
She will stand shoulder to shoulder on stage with her 12-year-old daughter Grace before sounding the airhorn to set off thousands of runners on the 5K to help beat cancer sooner.
Nicola said: "I'm determined to be there. This year's Race for Life was launched soon after I was diagnosed with cancer and when my daughter Grace heard about Race for Life, she said, 'Mum, I'm going to run it for you'. I was nearly in tears. The last few months have been so hard on the family, and Race for Life can give us a focus in a way. It will be an emotional day, but also a day where we feel we can make a real difference."
Already more than £2,000 has been raised in just 48 hours thanks to the generosity of Nicola's work colleagues at Highlands and Islands Enterprise as well as family and friends. Nicola, who plans to walk the Race for Life route is also backed by her friends and a fundraising army of more than 15 friends from the Alness Jog Scotland club which she is a member of.
She said: "I was so touched when friends at Jog Scotland told me they'd be running in my name. Everyone has been so kind."
Nicola first noticed a lump in her left breast in February this year. Her GP referred her to Raigmore hospital in Inverness where a biopsy and other tests confirmed her and husband Darren's, 46, worst fears. The diagnosis was stage-two breast cancer and her consultant recommended surgery to remove the lump.
Nicola, also mum to Daniel, 15, said: "I had two weeks to wait after the biopsy for the results and it was the hardest two weeks of my life."
She had a lumpectomy in March and some lymph nodes were removed in April. Surgeons were confident they got all of the 3cm tumour out during the operation. Chemotherapy which starts on Friday May 20 will run until September and radiotherapy will complete her treatment.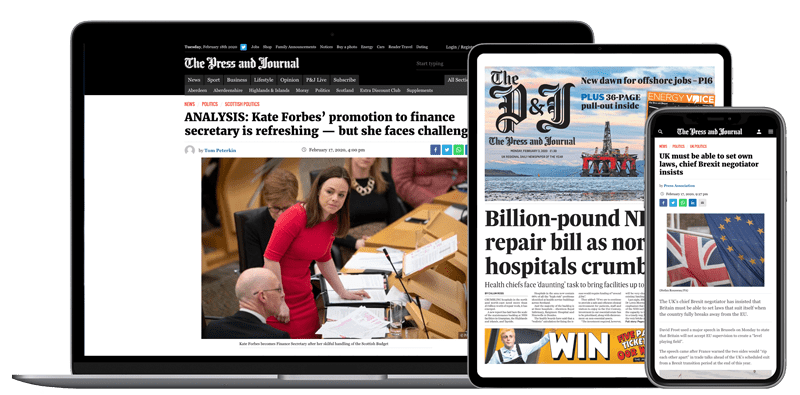 Help support quality local journalism … become a digital subscriber to The Press and Journal
For as little as £5.99 a month you can access all of our content, including Premium articles.
Subscribe