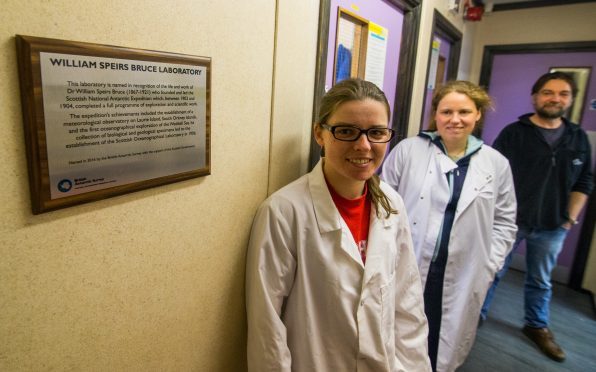 Canadian ancestors of a polar explorer, who led the first and only Scottish National Antarctic Expedition between 1902 and 1904, have visited Scotland to learn of his legacy – in the same week he was recognised by the polar research community.
William Speirs Bruce is relatively unknown, when compared with his contemporaries, such as Robert Falcon Scott, but was recognised by the naming of a laboratory at the British Antarctic Survey Research Station on Signy Island, in the South Orkney Islands.
Michael Russell MSP, who has long championed Bruce's contribution to Arctic and Antarctic research, helped arrange a commemorative plaque to be erected at the Antarctic laboratory.
And he delivered the news to the scientist's Canadian great-great grandsons, Michael and Kyle Watson, during a meeting hosted by the Oban-based Scottish Association for Marine Science in its William Speirs Bruce lecture room.
Also present at the meeting in Sams, which lies within Mr Russell's Argyll and Bute constituency, were the institute's director Prof Nicholas Owens and Henry Burgess, Head of the UK Arctic office.
Michael Watson, from Ontario, said: "It is very heartening to see so many people interested in the work of our great, great grandfather.
"For us, his work has always just been a family story, but we are delighted to learn it is a story for Scotland, the UK and for science in general."
Bruce led the Scottish National Antarctic Expedition from Troon on November 2, 1902 and made two voyages to the Antarctic, returning in July 1904 to the Marine Station in Millport.
At that point, he was presented with the Royal Geographical Society's Gold Medal and a telegram of congratulation from King Edward VII.
The achievements of the expedition included the establishment of a manned meteorological station, the first in Antarctic territory, and the discovery of new land east of the Weddell Sea.
"It also led to the establishment of the Scottish Oceanographical Laboratory in 1906.
Mr Russell added: "I am grateful to the British Antarctic Survey, to Dr John Dudeney who made the initial approach to them regarding some form of recognition and to the Scottish Government for agreeing to fund the plaque.
"William Speirs Bruce made a distinguished and long-lasting contribution to Antarctic research, but also to a number of branches of science including climatology and oceanography."
Mr Burgess said: "The UK has a great history of polar exploration and we have produced many of the pioneers of modern day Arctic and Antarctic research.
"William Speirs Bruce is certainly among those, although he is perhaps less well known outside of scientific circles.
"I hope this recognition from BAS and the Scottish Government will go some way to addressing that."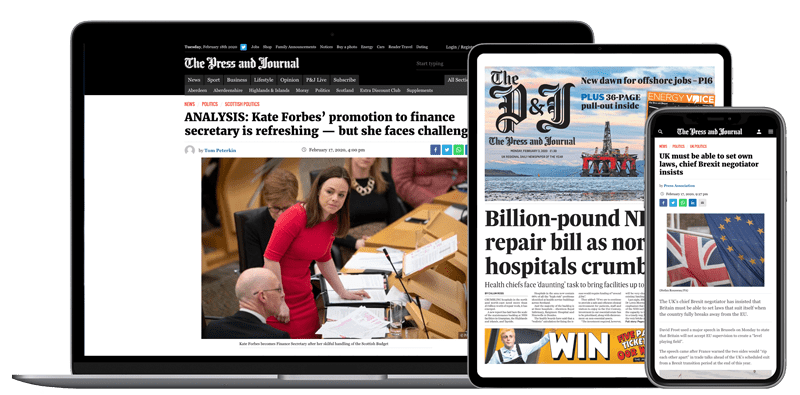 Help support quality local journalism … become a digital subscriber to The Press and Journal
For as little as £5.99 a month you can access all of our content, including Premium articles.
Subscribe