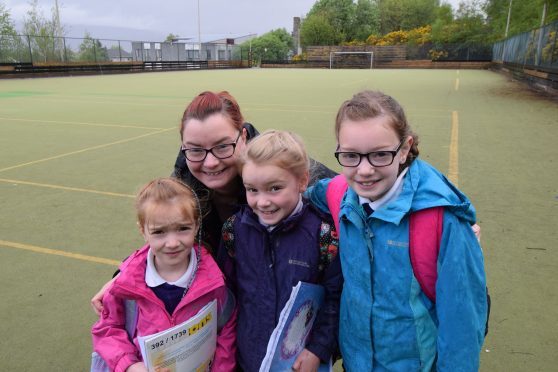 Sometimes people power comes in very small packages.
Three sisters who took a petition into school in a desperate attempt to save their play area in Lochaber have collected almost 170 signatures.
They are calling for the closure threatened, Highland Council-owned Upper Achintore astro pitch in Fort William to remain open.
Their mother has also set up an online petition for the cause, which has attracted more than 300 signatures in two days.
The pitch formed part of Upper Achintore Primary School, which closed when pupils moved to the new Lundavra Primary School in October of last year.
Wendy Lev, 34, of Banff Crescent, Fort William, said: "I've been told the council is closing the Upper Achintore astro pitch because they can't afford the upkeep.
"The council made a commitment to the local community last year saying that, once the school was closed, they would take on the cost of the astro.
"To go back on their word after so little time has passed would not be acceptable and we want them to keep it open."
She pointed out that the astro pitch was used frequently by children of all ages, allowing them to develop their physical and social skills and well as being outside in the fresh air.
She said: "It gives them the space to run around and play football, shinty and many other imaginative games that they come up with.
"With little other area for children to play in Upper Achintore, the astro is vital to the children's well-being."
Mrs Lev was amazed by the response to her online petition and delighted when her daughters Adi, 10, Maya, 8, and six-year-old Lana came home from school with 168 signatures on their petition.
She said: "The kids will all feel the loss if it closes, so this petition gives them a voice and makes sure they are heard.
"It's always been open for the children, even when the school was open."
Councillor Thomas MacLennan, who is leader of Highland Council's Lochaber committee, said the pitch was under review.
He said: "We just don't have the money to maintain all these facilities.
"It may be closed. It's an area zoned for housing.
"No decision has been taken yet, but it's up for review."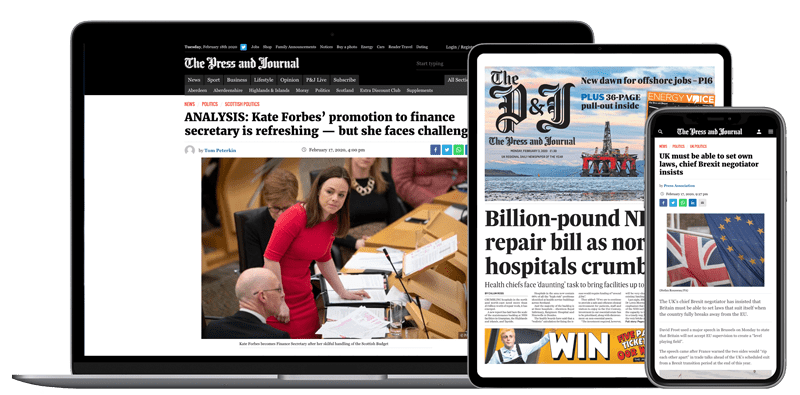 Help support quality local journalism … become a digital subscriber to The Press and Journal
For as little as £5.99 a month you can access all of our content, including Premium articles.
Subscribe