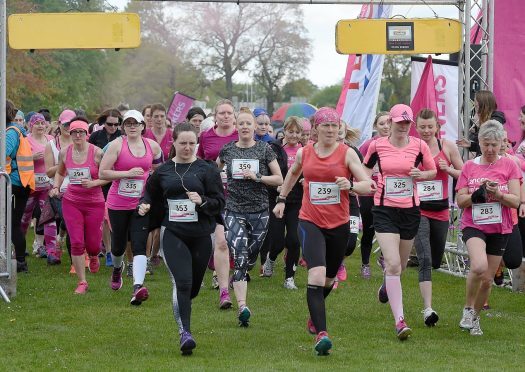 A courageous teenager who survived childhood cancer led the charge at a colourful fundraising event that yesterday attracted more than 1,000 entrants in Inverness.
Katie Bowie, 15, a pupil at Forres Academy, took to the stage prior to the Race for Life event at the city's Bught Park to give a brief insight into her personal battle with Non Hodgkin lymphoma.
She bravely summed up her experience – at the age of six – as "not pretty, but not such a big deal."
Katie, who still has six-monthly health checks, took the opportunity to thank her friends and school staff for their support.
Her next duty was to sound an airhorn to start the 10K race of pink-clad women and girls who raised £110,000 for cancer research by their efforts.
Katie needed immediate chemotherapy and radiotherapy to survive.
At the time, her mother Kim, 36, had been worried that her daughter would be afraid of losing her hair so decided to shave off her own locks first to show there was nothing to be afraid of.
Katie has been clear of the disease since 2008 and is glowing with good health.
She said: "Running Race for Life is our way of saying that although cancer has affected our family, we won't let it beat us.
"It was a difficult time and even though I was little I do remember bits about it. When I look at pictures of myself when I was ill, it does bring it home just how far I've come and how lucky I've been.
"Mum was amazing helping me through. I can see why people get emotional at Race for Life.
"We're all there for the same reason – to make cancer a thing of the past."
Grace Ewing, 12, from Invergordon was chosen as VIP to set off around 1,300 runners on the day's 5K event.
Her mother, Nicola, is fighting breast cancer and had her first chemotherapy treatment last Friday.
She is recovering in hospital so was unable to attend the race.
A 20-strong team from the Dingwall Tesco store was among the entry.
A poignant minute's silence was held prior to the start of the race.
Cancer Research UK last year raised £2.3million from Race for Life events across Scotland.
Each hour, about three people in Scotland are diagnosed with cancer.
Race for Life manager for Inverness, Angela Wilson, said: "The support people across Inverness have shown is absolutely tremendous and we are thrilled so many women took part."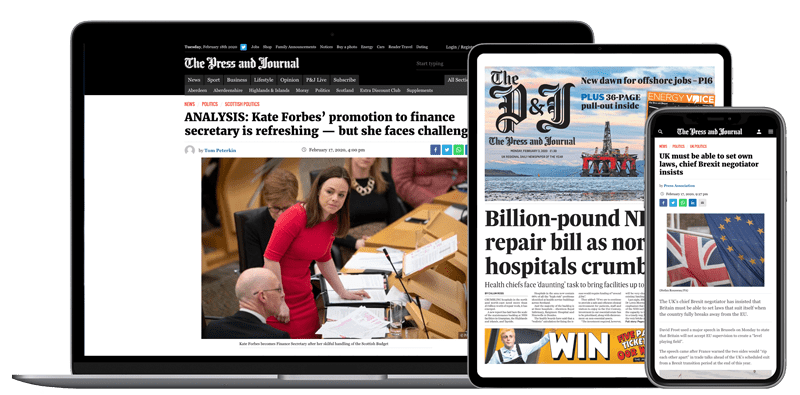 Help support quality local journalism … become a digital subscriber to The Press and Journal
For as little as £5.99 a month you can access all of our content, including Premium articles.
Subscribe