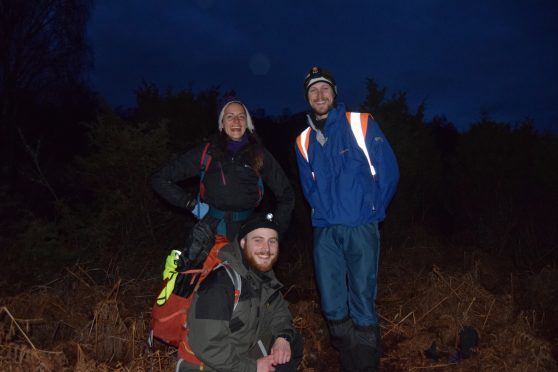 It's a novel initiative – and a reversal of the old saying "a wolf in sheep's clothing".
Human volunteers are now pretending to be predators during the night in a bid to replicate the disturbance effects that keep deer on the move. The hope is that this will alleviate grazing pressure on trees and help restore an area of ancient Highland woodland.
Project Wolf has been launched by Trees for Life at the charity's acclaimed Dundreggan Conservation Estate in Glenmoriston, just west of Loch Ness.
It involves volunteers operating in teams of three "wolves", regularly walking through the ancient woodlands during the night and at dusk and dawn.
The initiative is ongoing during Spring and early Summer, when – without hunting activity or the presence of large predators – there is nothing to prevent deer from feasting on newly emerging seedlings and the new season's growth on any young trees.
Charity founder Alan Watson Featherstone said: "Grazing pressure on young trees by too many deer, today undisturbed by natural predators, is the major threat to Scotland's native forests. This is starkly apparent in the surviving Caledonian Forest, where many remnants consist only of old and dying trees because young trees cannot survive the relentless browsing.
"Project Wolf – an innovative answer to this challenge – is supporting our reforestation work by creating a 'landscape of disturbance'. By walking through Dundreggan's woodlands at unpredictable times, the volunteers mimic the effect of wolves in keeping deer on their toes and less likely to spend time leisurely eating seedlings and young trees. This will encourage new trees to flourish – giving them the chance to form the next generation of forest giants that are desperately needed if the Caledonian Forest is to survive."
Project Wolf is part-supported by funding that Trees for Life received after winning a global conservation competition in March this year.
The charity's broader Rewilding the Highlands project – which also involves the planting of 50,000 native trees and the creation of habitats to offer a lifeline to rare wildlife – won the Alpine category of the 2016 European Outdoor Conservation Association scheme, securing £23,000 as a result of an online public vote.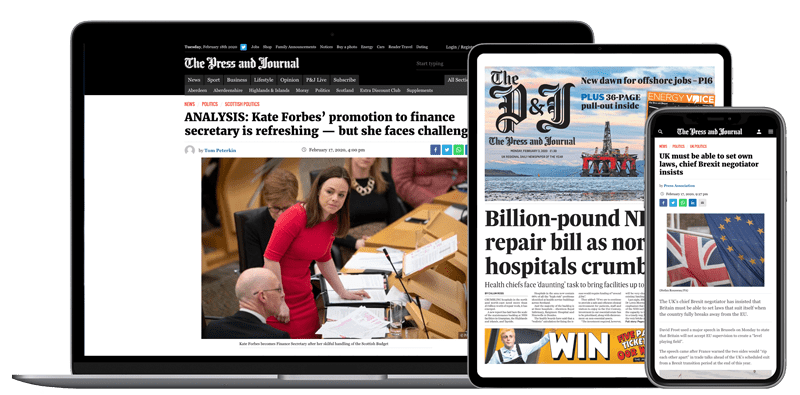 Help support quality local journalism … become a digital subscriber to The Press and Journal
For as little as £5.99 a month you can access all of our content, including Premium articles.
Subscribe