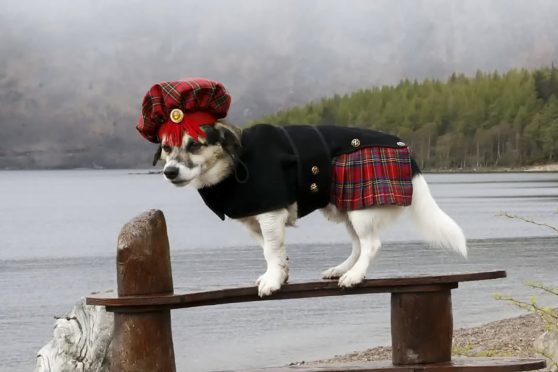 A four-legged fundraiser will be kitted out in his kilt as he tackles Ben Nevis tomorrow to raise money for service veterans and their families.
Cluanie the Jack Russell Terrier will be joined by 33 two-legged friends, who will also be wearing kilts, for the challenge.
The four-year-old pooch is a veteran mountaineer, having already conquered 62 Munros with his owners Mick and Julie Jones, of North Kessock.
And he is something of a celebrity whenever he takes on the UK's highest peak in his kilt, with everyone he meets wanting to have their photograph taken with him.
The group – known as the Erskineers – has been in training for months for the event that will raise funds for Erskine Park Care Home at Bishopton in Renfrewshire in Erskine's centenary year.
The intrepid mountaineers include Erskine Park care staff, six serving submariners and an ex Royal Scot, who is also a member of the Oban Mountain Rescue Team, as well as a team member from Kinlochleven, who will be the guide on the day – and Cluanie.
Roz Patterson, who came up with the challenge, works as a care assistant at Erskine Park.
She has already climbed eight Munros this year, including two in one day.
She said: "The inspiration for the climb is without doubt the veterans we care for.
"I wanted to do something to give back to those who sacrificed their lives for us and are still doing so.
"My husband is in the Royal Navy. Anyone currently in the military may need Erskine in the future."
She added that, working for the charity, she saw the "wonderful work" that went into caring for Erskine Park residents, who have dementia, every day.
Mrs Patterson said: "We care for their individual needs, supporting them in maximising their abilities, focusing on their strengths and respecting them as individuals not defined by their condition.
"We will be thinking of them when on Ben Nevis if we are in need of any inspiration to get to the summit."
Cluanie narrowly missed out on being named Scotland's first Ambassadog recently after being chosen as one of nine finalists from more than 200 applications.
His owner Mick Jones said it usually takes around eight hours to get up and down Ben Nevis, depending on the speed of the group.
He said: "We always want to take a group photo at the top so we wait for everyone to finish the climb.
"There are never any problems with Cluanie getting up and down a mountain. However, fatigue sometimes kicks in with the rest of the group during the descent.
"Seeing a Jack Russell bound down the hill helps lift the spirits of our climbers and boosts their energy.
"But it often takes longer for them to get down the hill, as they all want a photo with Cluanie."
When Erskine was founded in 1916, its aim was to care for service men and women who had been injured in active service.
Care remains the cornerstone of its philosophy and it provides nursing, residential, respite and dementia care at four homes across Scotland.
Anyone wishing to support the Erskineers can do so by texting ROZZ51 to 70070 to donate £3 or they can donate at www.justgiving.com/thekiltclimbers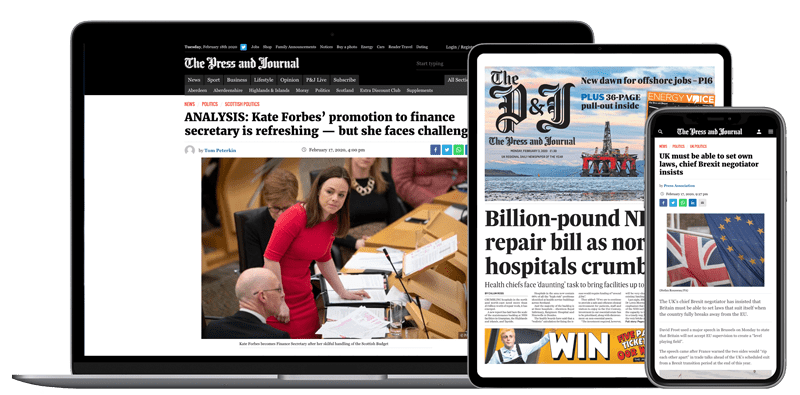 Help support quality local journalism … become a digital subscriber to The Press and Journal
For as little as £5.99 a month you can access all of our content, including Premium articles.
Subscribe